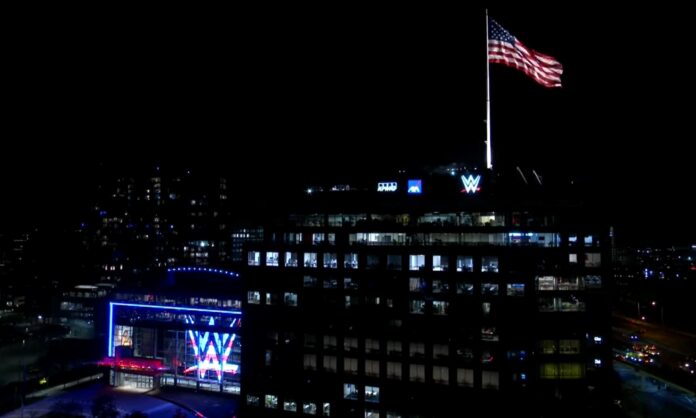 Happy Veterans Day to all of our U.S. readers!
To honor the annual U.S. holiday that celebrates all those who served in the U.S. Military, WWE released a pair of cool video packages.
As seen on this week's episode of WWE Friday Night SmackDown, a video package aired to honor U.S. National Medal of Honor recipient Jim McCloughan.
The video package, which you can view below, tells the story of McCloughan as part of WWE supporting the NMOH Museum. For more information, visit mohmuseum.org.
WWE also ran this video package regarding one of the biggest American flags in the country being raised high above WWE Headquarters in Stamford, CT. as part of the Veterans Day holiday.