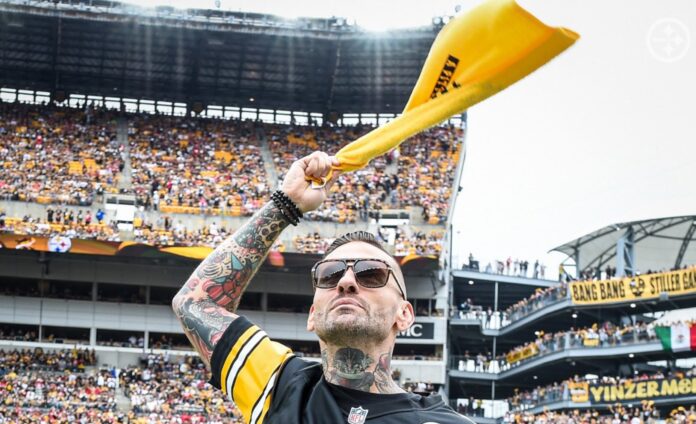 Corey Graves got to live out a dream as a lifelong football fan this past weekend.
The WWE commentator got to lead the "Terrible Towel Twirl" for the Pittsburgh Steelers NFL season opener on Sunday.
Before the game, Graves wrote about getting the honor on Twitter (X).
"As a lifelong fan, I am beyond honored and excited to kick off the Steelers season today at Acrisure Stadium by leading the Steeler Nation in the 'Terrible Towel Twirl' in a few hours! See Yinz there!"
After the game, the Steelers thanked Graves on their social media accounts.
"Huge shoutout to Corey Graves for leading today's Towel Twirl!"
Check out coverage of Corey Graves' Terrible Towel Twirl from Sunday's Pittsburgh Steelers game below.
As a lifelong fan, I am beyond honored and excited to kick off the @steelers season today @AcrisureStadium by leading the Steeler Nation in the 'Terrible Towel Twirl' in a few hours!

See Yinz there!#HereWeGo pic.twitter.com/kczxIfpoKS

— Corey Graves (@WWEGraves) September 10, 2023
Huge shoutout to Corey Graves for leading today's Towel Twirl! 🏈#HereWeGo | #SteelersNation pic.twitter.com/s5ACykSz0Z

— SteelersNationUnite (@SteelersUnite) September 10, 2023