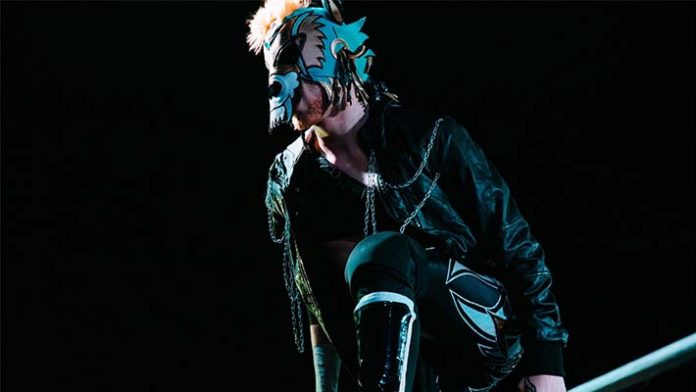 This Sunday, Kid Lykos looks to realize a dream. A dream that will end a year where his stature as a singles competitor has continued to rise month after month. After taking on his best friend, Chris Brooks in a clear MOTY last year, Lykos has gone on and won Super Strong Style 16 against a plethora of top talent and now uses his shot at the title to take on Spike Trivet at Chapter 157, Hungry Like The Wolf.
PWMania.com's Lee Tarrier caught up with Lykos this week and spoke about the past year, transitioning from a predominantly tag wrestler and his feelings going into the biggest match of his career…
Lykos, would you say this Sunday at PROGRESS Wrestling's Chapter 157, is the biggest match of your career?
As far as singles matches in my career goes, it's definitely the biggest. The biggest opportunity I've had as a solo wrestler. Taking on Spike Trivet on September 24th for the Progress World Championship…it's, it's a really big deal for me. This moment is not lost on me at all.
Are you confident going into it?
Yeah. I think what he's been doing in the lead up to the match has knocked my confidence a little bit. He has done some dirty things, hurt Lykos II, so it's affected my confidence a little. But I had a really good weekend this past weekend, I had some good matches where I really felt confident in myself. It's made me realise what I can do, and the thing that scares him the most, is my creativity, and I think that was shining this weekend. So I'm going into it very confident. So as long as I stay healthy, we're blessed. I'm ready for a scrap.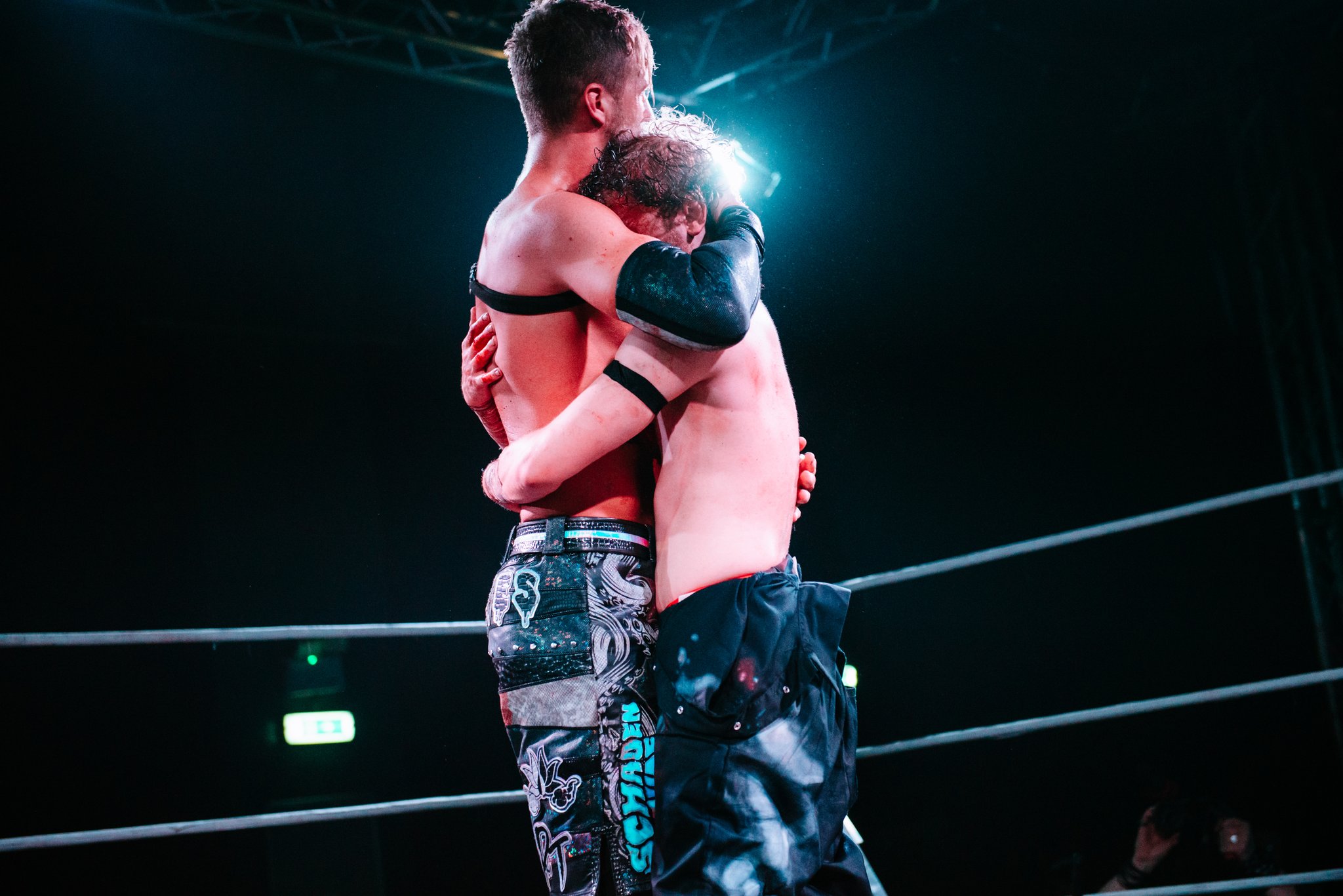 As fans, we have loved this past year for you. Major moments have led up to this Sunday. How do you think your year has gone?
I mean, I think if you're looking at it from now, until a year back into last September, I'd say the Chris Brooks match was the jump-off point for everything. That's what really set the tone of what my year was going to entail, especially within Progress. For me, I think me and Chris Brooks had the UK match of the year.
To then jump off that and try and show people what I'm capable of doing has been great. I want to pay back fans for the support they have given me throughout this time. Like obviously, as a tag team, at times we weren't the most liked in Progress by the audience, but we are kind of a cult following, like Chris was great when he was here. We were a cool tag team and I think people respect that, leading to now where I think I do have the backing of people and it's so rewarding. I wish I could reward them back on Sunday and that's what this year has been kind of about, it's all about getting to this moment.
I've been trying to show them my best wrestling, the best side of me in the ring, on the camera and even interacting at merch tables. I've been trying to show them how much it means to me and I think the year has built and built and built and it's felt a proper groundswell as opposed to just like forcing someone up to the top. I can't wait to keep it going on Sunday.
Super Strong Style was special, like, it's something that's gonna live with me forever, that amazing crowd reaction. I wasn't expecting the pop I got on night one when taking on Big Damo, and then it built and built and built which was so special to me.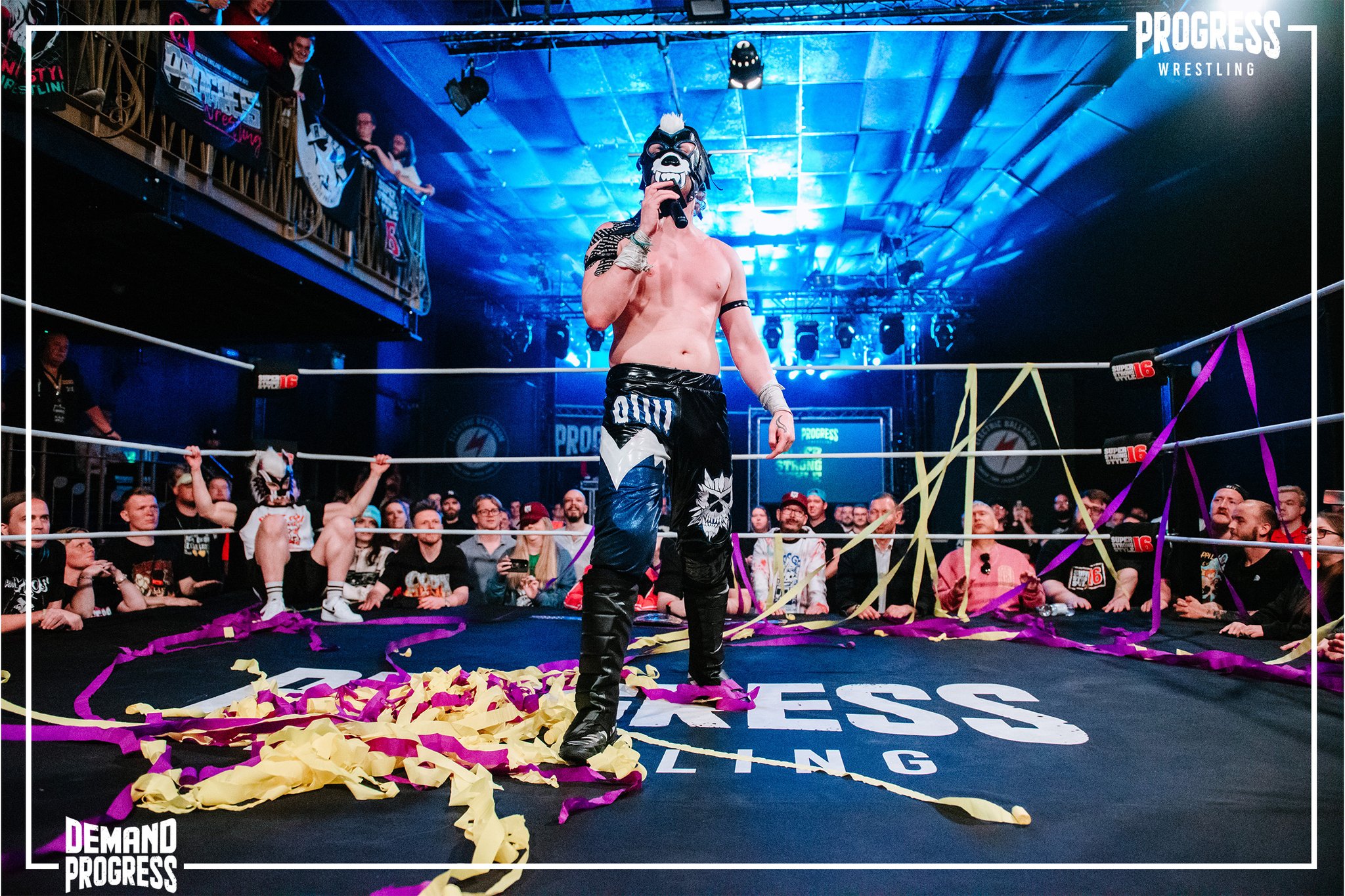 Super Strong Style was a brutal and tiring weekend for you. But you won, overcoming tournament favourites and PROGRESS legends. How did you feel as the weekend and the tournament progressed?
There was a lot of stress and anxiety in the build up to the final. Beating Damo was one thing, I mean I was written off as soon as that match was announced. I think I was bottom three out of the sixteen with oddsmakers and Damo was top five, so it was quite disheartening to see how little faith there was in me going into the tournament. But then I win that first round and the faith is there, people are behind me, jumping out of their seats.
Then I go on to beat one of the best wrestlers in the world today in AEW's finest, Nick Wayne and people start to believe even more. Then it's the first ever Progress World Champion in Nathan Cruz, which was so tough, but after that, weirdly, as I made the final, the anxiety and stress ended. It felt inevitable that this was my time. I was going to be the Super Strong Style 16 winner. There was this weird calm over me and then came a 30 minute battle with Haskins, which the audience seem to enjoy, and at the end, the ovation and feeling was amazing.
Mark Haskins is amazing, they was a Mark Haskins day a month or so ago, so that says how much the guy means in pro wrestling. I don't have to speak about how good he is. So, to be him, it felt really good. Again this year has been crazy for so many different reasons. But that weekend was so special to me.
How does this run differ from your high-profile tag team matches of the past?
There's more pressure really, I think you always have someone to rely on in tag matches, like from me and Chris wrestling at Korakuen Hall against Satomura and Akira Tozawa to me and Chris wrestling in the Frog and Fiddle in Chelmsford, like it doesn't matter. I know whether it's 100 people, 2000 people or wherever, I always knew I had someone to rely on. Someone who can help if I'm injured, who can pick up the slack if the chips are down. A tag wrestler means there's always a bit of a safety blanket.
In singles matches, there is no safety blanket, there's way more pressure to perform and succeed. It's why I want to pay everyone back for their support. The #foreveryone movement came about because of the support for me and from the crowd to boys in the back like Brooks, Luke Jacobs, Dan Maloney, my people backstage, they want me to succeed and so the pressure to do so means I want this so bad.
How will you hand the occasion?
There's been matches in front of huge crowds but I wasn't really nervous for them, I didn't feel any worry for them. There's been matches in front of some of the smallest audiences that are so stressful and I'm having anxiety attacks backstage. I think what motivates me in this match is different to usual because usually I just want to go out there and show everyone what I can do.
What they've invested in is worth investing in as far as their love and support for myself and Lykos II. But there's more to it now, I hate Spike. What he has done to me is disgraceful I think it's disgraceful for a champion to see themselves in such high light when they're so negative on everything. I think it needs to end. So I think with the fan support that has been given to me, I have to win…he has to lose on Sunday. There's no way around it.
PROGRESS Chapter 157, Hungry Like The Wolf, takes place this Sunday (Sep 24th) at the Electric Ballroom, Camden. Get your tickets at this link.