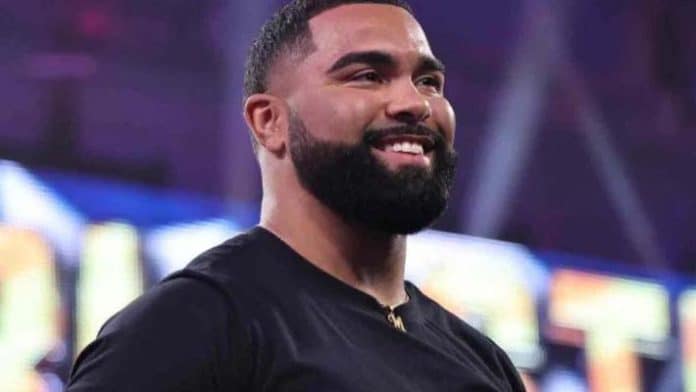 What does Kurt Angle think of fellow Olympic gold medalist Gable Steveson's run in WWE thus far?
The WWE and IMPACT Wrestling Hall of Fame legend recently appeared as a guest on "INSIGHT with Chris Van Vliet" for an in-depth interview, during which he shared his thoughts on Gable Steveson's WWE run.
"First of all, he's an incredible athlete. You know, he not only incredible on the mat wrestling, I mean, this kid, you know, he can do backflips. He's really athletic, super athletic," he said. "And I think he's gonna have a great future. I just don't know how entertaining he's gonna be. I know that he loves to talk, a lot of his friends that I talked to say he's kind of a loudmouth, which is kind of good. Because you want to be able to, you don't want to be shy when you're in this. You know, I was a shy kid, and when I went to WWE, I had to learn how to suck it up and just go out there and put everything on the line. And it was really a hard transition for me. But I think Gable Stevenson will have the same thing. He'll probably, you know, have to, you know, break that mould of being an amateur wrestler, because as an amateur wrestler, you show no emotion."
Angle continued, "You go out there and you focus and you wrestle and you go from the pen. It's not like pro wrestling, we have to show people emotion. You have to show if you're scared, or if you're mad or if you're, you know, excited. So there's, there's a lot. You have to have incredible charisma. And I think that Gable has that. I just don't know how well he's going to translate that when he starts talking. I do remember doing a pre-tape with him in Pittsburgh. And he did all right. You know, he didn't do incredibly well. But he did well, that it was like, Okay, this kid. He has potential. I think he's going to be pretty good. And so I expect him to have a great career. I don't know if he's going to have the career I had, but I think he could he could definitely."
Check out the complete interview via the YouTube player embedded below.