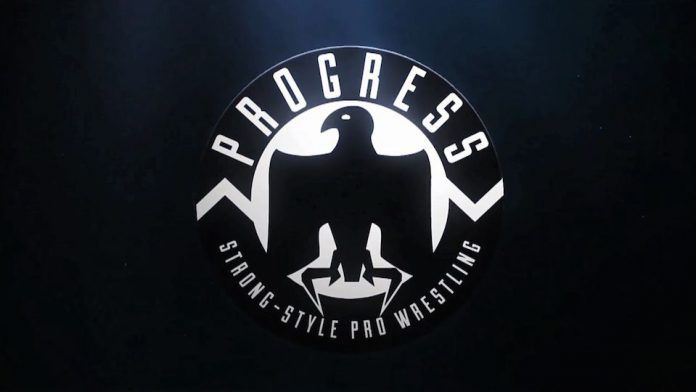 PROGRESS Wrestling are a huge part of the British independent scene, with a strong 2023 only getting better this week as the company released their new streaming platform, Demand Progress Plus, announced a new American investor in IENA and are getting ready to put on a double header show with DEFY Wrestling on Saturday August 26th at the Electric Ballroom, Camden.
PWMania's Lee Tarrier (@leeseedub) caught up with PROGRESS co-owner, Martyn Best, to talk about everything going on and how 2023 has shaped up for the company.
You can check out the complete interview below:
How has 2023 been so far for PROGRESS?:
It's flown by! We started with 'Start Spreading The News' in January, had our biggest ever show in April with 'Heavy Metal,' which was more than a sell out. Sadly, Cara Noir has been injured as he and Spike put everything on the line. He's hopefully on the road to recovery. Kid Lykos won Super Strong Style 16 and meets Spike soon which is going to be amazing.
And now we get to work with DEFY again in their UK debut. We did a joint show with them a couple of months ago in Toronto, which went down well, and we have built up a really good relationship.
And this weekend, we're having two separate shows. So at noon, it's a DEFY show and then at 4pm, it's PROGRESS. The fact that AEW are in town, it was obvious that we had to put the show on Saturday with the expectation of about 80,000 fans at Wembley on the Sunday.
The guys at DEFY asked us about coming over and if we could help and it made sense to work together and put on this double header. The ballroom is a great venue, really well known by wrestling fans. So, we said, let's put it on the day before and work together.
Brian Cage is over in September, working for PROGRESS. What with AEW bringing so many fans together this weekend, how has it been to work with them?
Well, it's on the periphery that we're working with them. They're massively focused for Sunday. We've got a surprise or two on Saturday with some of the wrestlers who might well be on the show on Sunday. Nick Wayne has already been on a few of our shows and made his name in DEFY and is now in AEW.
We helped AEW a couple of weeks ago with some filming, when Jeff Jarrett was in London, we had one of our photographers follow them around for a couple of days and put together some promos. So, it's been nice and like any relationship, you start off slowly, you build it up, you deliver some good things and we are really pleased with the way things are going. Similarly, we had a superb relationship with WWE and that is still maintained, even though our content is now not on the WWE Network.
You also have Demand Progress Plus up and running now…
Yeah, Demand Progress Plus is now the place to watch PROGRESS shows and it's been well received. Everything is on there to watch and you can get a bit of a discount if you sign up. There's 153 chapters, with 154 on Saturday coming up on their soon. We've got the full Super Strong Style events and we will get the ENDVR series on, which I know a lot of fans have a lot of affection for.
We are in talks with about 6 other promotions to get their content on there and what I am really happy about is that the uptake and feedback on how slick it all is has been great. We are really happy. Fans have been really complimentary about the user experience, their ability to watch shows to find shows, we put a really smart search facility in, so you can drill right down to an individual wrestler and have all the shows that they're on. You easily click through and watch them. We will also be putting the DEFY show from Saturday on in the next week or two.
I love getting my hands into a real meaty project and the engagement and the feedback from fans has been superb as we've addressed the frustrations that both fans and ourselves had with pivot share which is closing down on at the end of the month. So hopefully more fans will move over to Demand Progress Plus.
How did it feel to bring back wrestlers such as Mark Haskins, Will Ospreay, Paul Robinson and Nathan Cruz recently?
So I'd only sort of heard about these guys before, but it has been an absolute pleasure. They are different in their own different ways. Different characters, different personalities, and in some cases, slightly different challenges in sort of bringing them back and seeing what the fans reaction would be, but all very positive.
Haskins got to the final of SSS16 and had a banging match against Kid Lykos and he's got a great pedigree with PROGRESS.
And now Mark is headlining the DEFY show against KENTA. Going to be great.
Do you want to take PROGRESS across the country more?
Absolutely. We've got a Sheffield and Birmingham double header on the 9th and 10th September and then in November, we're back in Manchester.
We've sadly missed out on Cardiff. It's been difficult getting a venue this year. But we hope to go back next year. Newcastle we missed out this year. I mean, there has just been so much on, it's not any disrespect to our fans in those cities. We we will be coming back to see them all. We've got a real commitment to putting the shows on around the whole country and not just in London.
Is this the best the roster has been since you took over?
I'm gonna say yes, because it's where we are now. I think Lee and I have now owned the business for around 20 months, so you know, we're starting to put a little bit of our influence, whilst I would say, keeping to the values of PROGRESS and what that's all about.
We've got a great team around us who bring the matches together, develop the plots, the storylines, and the wrestlers themselves, they are not shy at coming forward with their characters and with their ideas. You know, it's really strong, both men's and women's. Over the next few months, we will see some interesting things happen.
And you now have some American investment. Tell us about it…
Yes, Lee in particular had a strong relationship with the organisation called IENA, International Exchange of North America, based in New York. Essentially, their business was very similar to Lee's former business in that it facilitated bringing particularly young people, students 20 year olds or so, to the summer camps to help support cultural exchange.
So we got talking about what we were doing with PROGRESS and the Chief Executive of the company was asking about how he can get involved and bring this over to America a few times. We've got plans this next year to be out there, certainly for Mania and possibly put a show on around that period.
They have helped put investment into things such as Demand Progress Plus which was a considerable capital investment, which we've been able to fund and make it even better. They won't be actively involved in running PROGRESS, but they will massively help us with introductions in America as they have bases in Stamford and Orlando, which has a strong WWE base not too far away from that side of the world.
How important is fans feedback to you?
Very important. With all of our business interests, I have been very much front and centre of everything that we do. I hate hiding behind walls or in offices. So for me and Lee, it's quite a natural thing to engage our fans with. They're vital to the success of the business. And if we're not delivering what they want, they're not going to be there. And the best way to find out is to ask them and see how they feel, whether that good, bad or indifferent.
I like all sorts of feedback, good being the best obviously, but if someone's got a complaint, I'd like to give them the chance to talk about it. They will always have ideas because you know, like us, they live and breathe PROGRESS. They love seeing the wrestlers, they love coming to the shows. They get truly involved with us and the best source of ideas for how we can improve PROGRESS is from our fans because they care just as much as we do.
So now I love it when the doors open. We've got 400, 500, 600 people streaming through and I try and shake everyone's hands, talk to as many as I can and say hello to them. I love the absolute passion and sincerity of our fans.
What's the best and hardest parts about running an independent company?
I think the best part is watching the show and seeing how much the fans enjoy it. Seeing the wrestlers get engaged in what they're doing. And putting their own hearts and souls into the matches.
Seeing the engagement in the last couple of weeks with Demand Progress Plus, seeing real tangible feedback and efforts rewarded is great.
The hard part is when there's a lot of processes and scheduling. There's only so much you can do personally, there's got to be delegation. You've got to be bringing good people around you which we've got in so many roles. The filming and the camera crew, the ring crew, the social media teams. They're all superb.
How is it working with the roster and how do you manage wrestler's expectations?
I would say fundamentally, it's great. They are just a huge, great bunch of men and women. They, beyond us, are so passionate about what they do. Some of them are full time, some of them it's part time where they've got other jobs, like in banking and retail in in all sorts of avenues. But when they come backstage at PROGRESS, when they talk to us leading up to the shows, when they're in the show, they are truly committed wrestlers and talent. It's great listening to them. Unfortunately, we can only ever have at one time, one men's champion, one women's champion, one tag team, one Atlas.
There's a Proteus belt lying around somewhere which you know, people are asking us about a bit. But whilst it's great engaging with them, you got to manage elements of expectation. How do we build up characters and profiles, like Sunshine Machine? They are a great example here. They've had the longest run of being our tag team champions but they've lost that now to Smokin Aces. They have ideas now, they want to be back in PROGRESS highlighting something new, so we've helped facilitate a tag title shot for the team at the DEFY show on Saturday.
Are there matches, wrestlers or even more titles you want to bring to PROGRESS events soon?
I'm not sure if we've mentioned this. It's a secret, but I'll share it with you. So keep it to yourself.
Women's Tag Team Championship. I think that would be a really good thing to build and develop. I've been talking about that for a few months and we're working on that quite strongly.
We would love Gisele Shaw back in PROGRESS, she has been amazing. Matt Cardona was superb and has smashed it worldwide on the indies. We would love him back. Nick Wayne, we want him here over and over again as he has such a bright future ahead.
We would love wrestlers who further their career after us to remember us and look to come back from time to time.
Tickets for all future PROGRESS shows are available by clicking here. You can subscribe to Demand Progress Plus by clicking here.