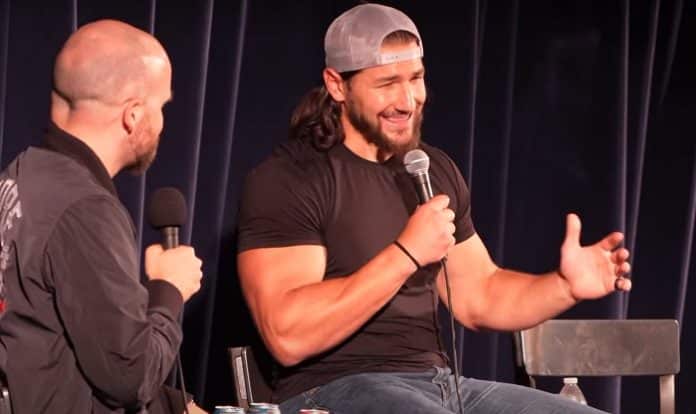 Riddick Moss recently appeared as a guest on the NotSam Wrestling LIVE! program for an in-depth interview covering all things pro wrestling.
During the discussion, the WWE Superstar spoke about his run as Madcap Moss in WWE and how he had to show Vince McMahon how he laughed before he was allowed to do the character.
"There is a very similar characteristic between myself and the Madcap (Moss) character which is I love to just have a good time and laugh and not take anything too seriously," he said. "At the end of the day, as much as we care about all these things, it's just wrestling and I like to have fun and that applies not just to wrestling but to anything in life. I just want to have fun and if there's ever an angle for me to get to laugh, I go for it. There's no doubt. Unless it's a really inappropriate situation but even then, I think about it, you know? Can I get away with this right now?"
Moss continued, "So I think that there was that aspect to it maybe. I think it kind of just lined up and it was a bit lucky. But I did have to show, demonstrate to Vince (McMahon) that I could laugh. So he explained the character, explained what he was looking for out of the character and then said, 'Okay, laugh.' 'Excuse me?' He said, 'Laugh.' 'Haha, haha, haha! Haha!' 'Alright, that works. We can work with that.'"
Check out the complete interview via the YouTube player embedded below. H/T to POSTWrestling.com for transcribing the above quotes.