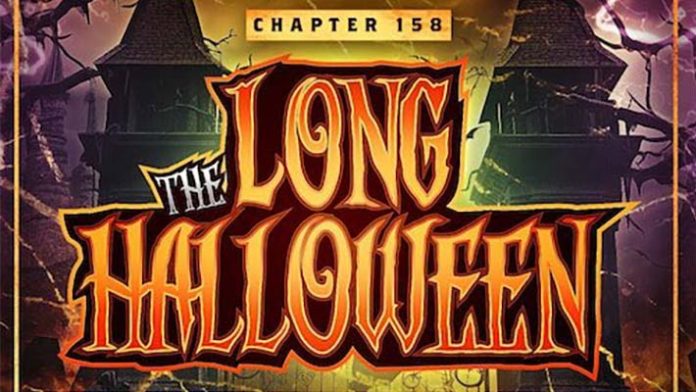 Sometimes, wrestling shows surprise me. Chapter 158: The Long Halloween was one of them.
Like many, I'm a big fan of British Wrestling, Progress Wrestling being a big part of that, but there are shows that you sometimes look at and think "I'll have fun, but don't expect much."
It's good to be a fool when a show is this good.
Chapter 158 was brilliant from first to last, with top matches, top stories, and build-to-future events that make you say "Take My Money".
Here are my top takeaways from Chapter 158 'The Long Halloween'
A BRAWL TO START IT ALL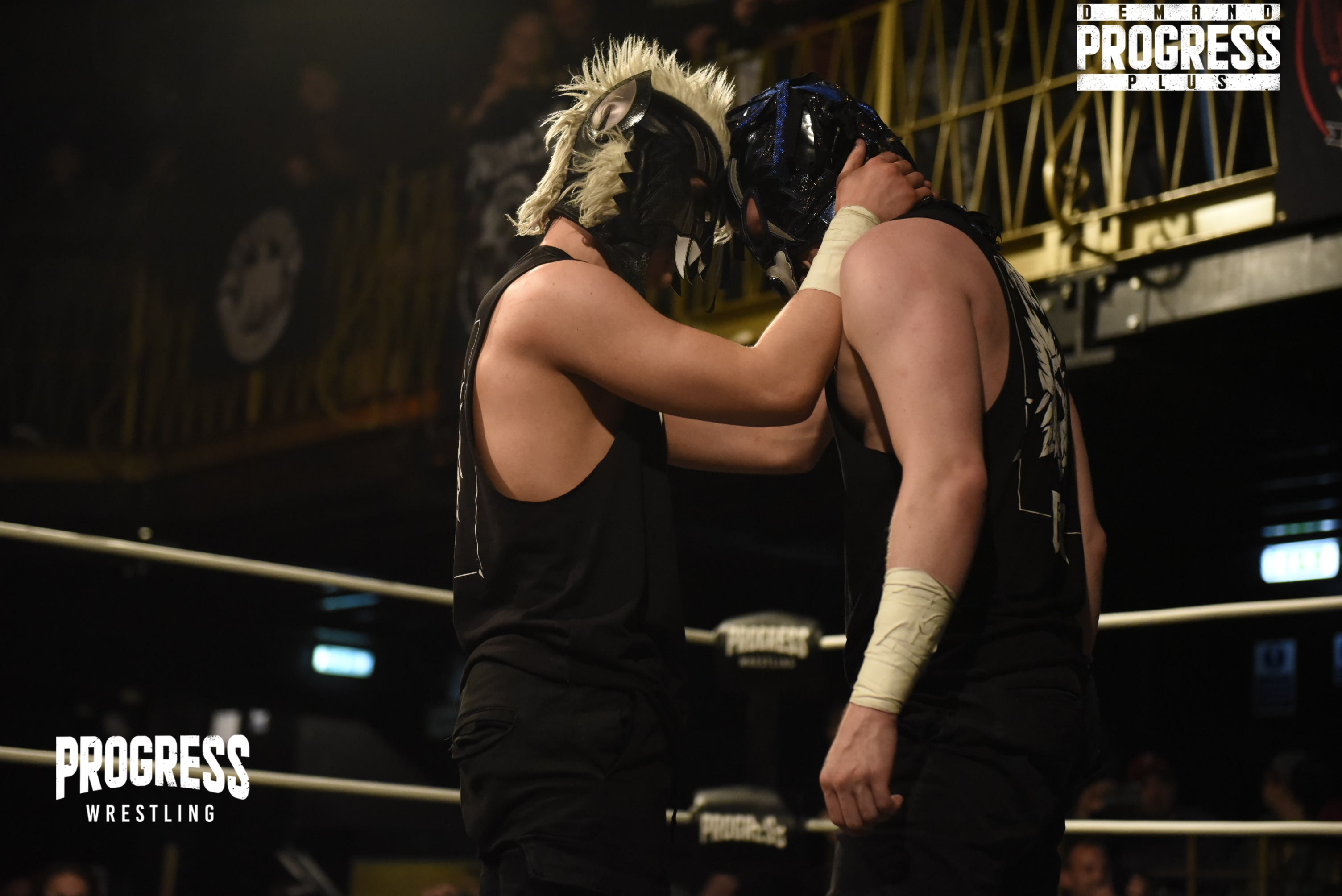 Spike came out to talk about his title reign, yet Kid Lykos ran out of the crowd and started to brawl with the champ. Soon after, Smokin' Aces and Lykos II joined the fray, causing a main event street fight between the tag teams, with the stipulation being if Lykos Gym won, Kid Lykos would get a rematch on November 26th.
That street fight was epic and brutal and ended up with Lykos Gym winning and the title match set for Chapter 160: Vendetta. Mask vs Title. Cannot bloody wait!
NEW WOMEN'S CHAMP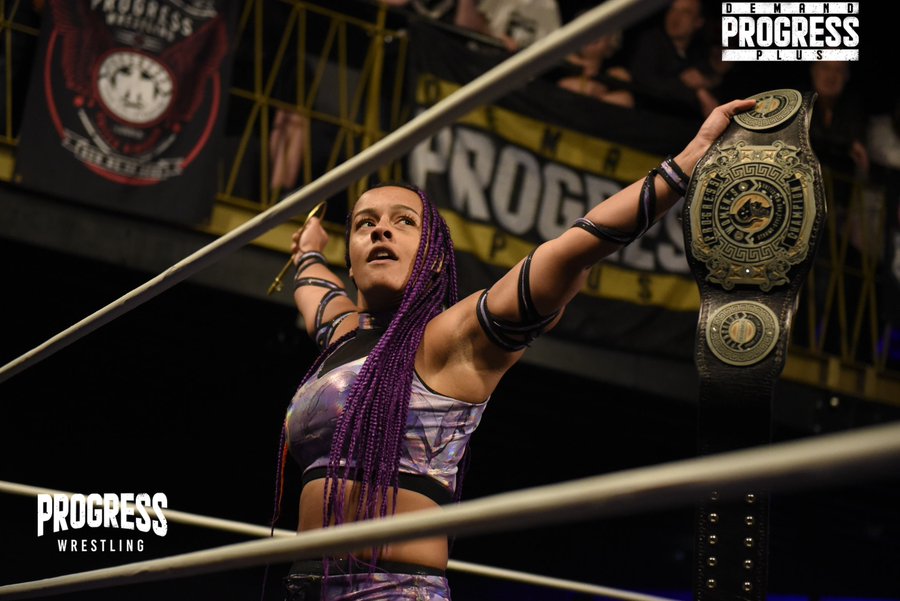 Sorry, it was not Alexxis Falcon. It is Rhio who cashed in her shot at the end of a top match between Lana Austin and Falcon. Did not see that coming to be honest, especially when Charles Crowley came to help Falcon as Austin had help from Rob Drake.
She still got the job done, yet didn't have enough to hold off Rhio who now holds the belt.
What happens next?
ALEAH JAMES HAS A CRACKING DEBUT!
There's no harm in losing on your debut, as shown today by Aleah James who has such great technical skill, even in defeat to Nina Samuels. The match was full of solid moves and technical movement from James who lost out to Samuels experience. But trust me, she has a great future and for me, and the Progress faithful, we want her back!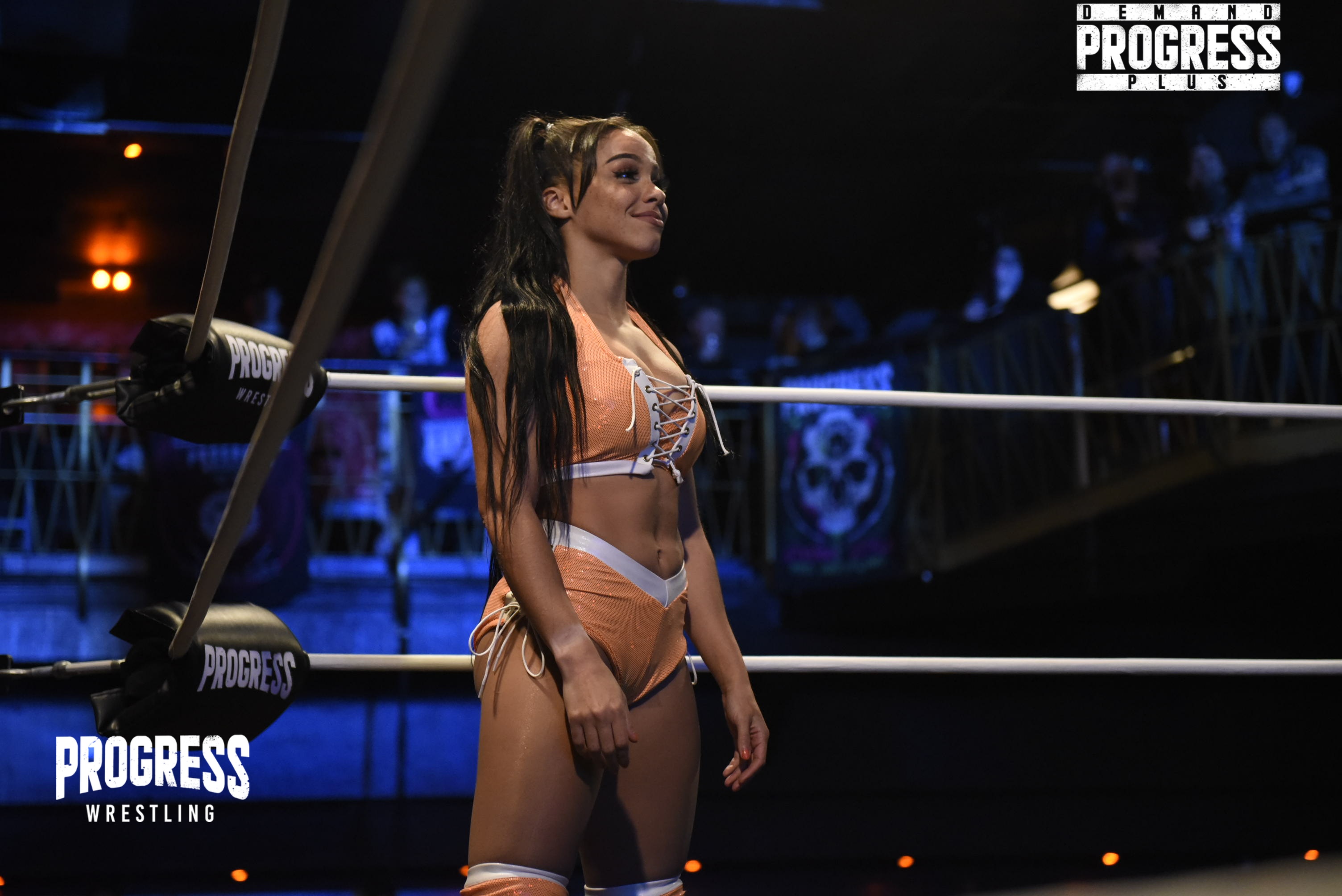 BANKS IS RETIRING!
Luke Jacobs and Warren Banks had a hard-hitting match with Jacobs getting the W, however, it was Banks's statement about retiring that stood out, especially when he asked for his last match to be against his trainer, Gene Munny, on November 26th. Munny, who got a strong win in a decent match against Nathan Cruz earlier in the night, initially declined, yet accepted and I imagine Nov 26th will be emotional for both.
It's a real shame to hear Warren Banks is retiring, but the guys has been awesome in the ring and deserves to venture out and experience more in life while young and healthy.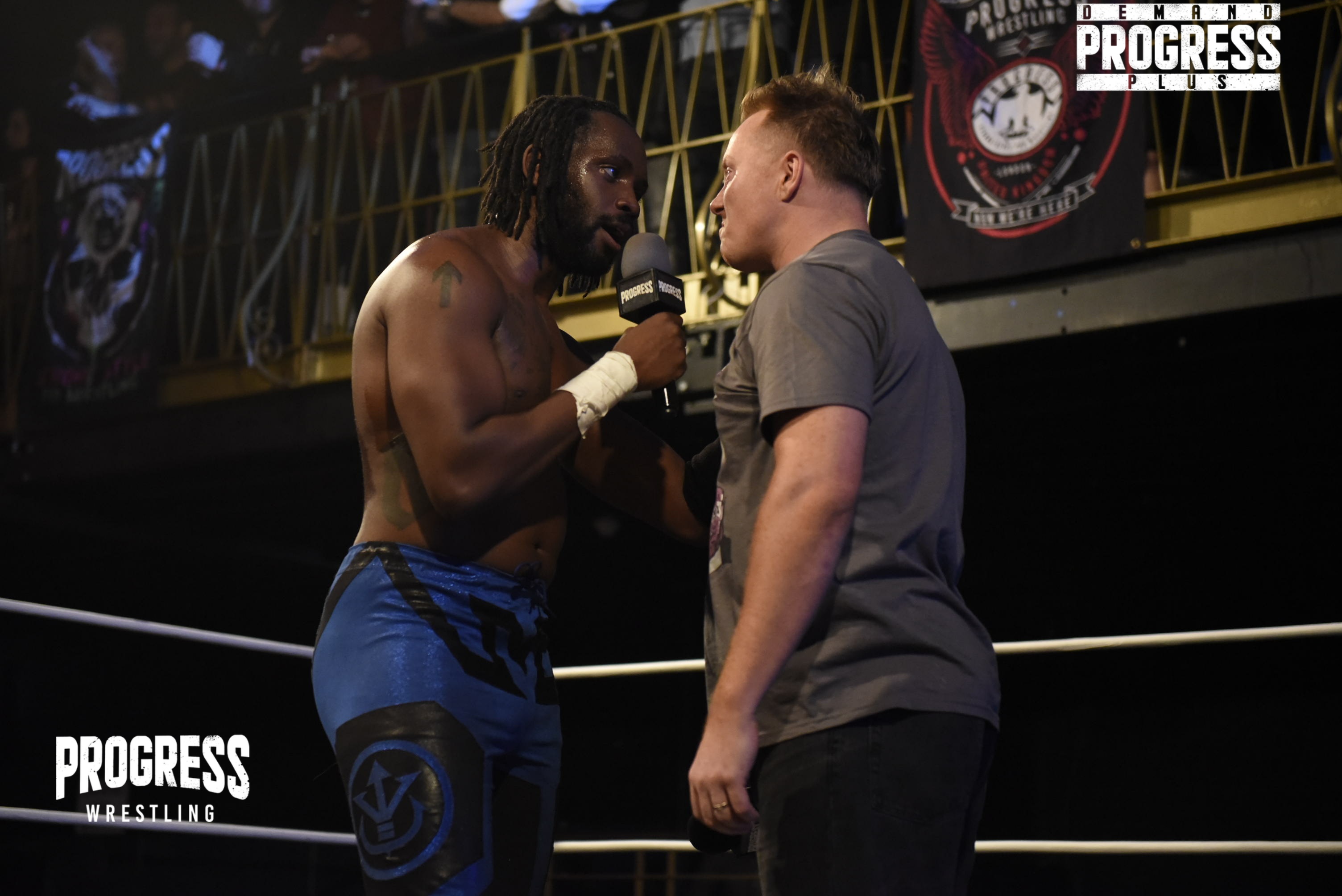 SANITY WANT THE TAG BELTS
Sanity beat Paul Robinson and Malik in a good tag match early in the show. Robbo is still promised his Proteus title by Kosta Konstantino, yet nobody is buying it. I'd love to see Robbo move on from this and beat Malik, get the belt back and move on to something new.
However, for now, Sanity took him and Malik apart and stated their interest in taking those tag belts from Smokin' Aces on Nov 26th, with EY, Eric Young, by their side.
Damo and Axel look a cut above and clearly have world-class ability. I can see them winning gold on November 26th.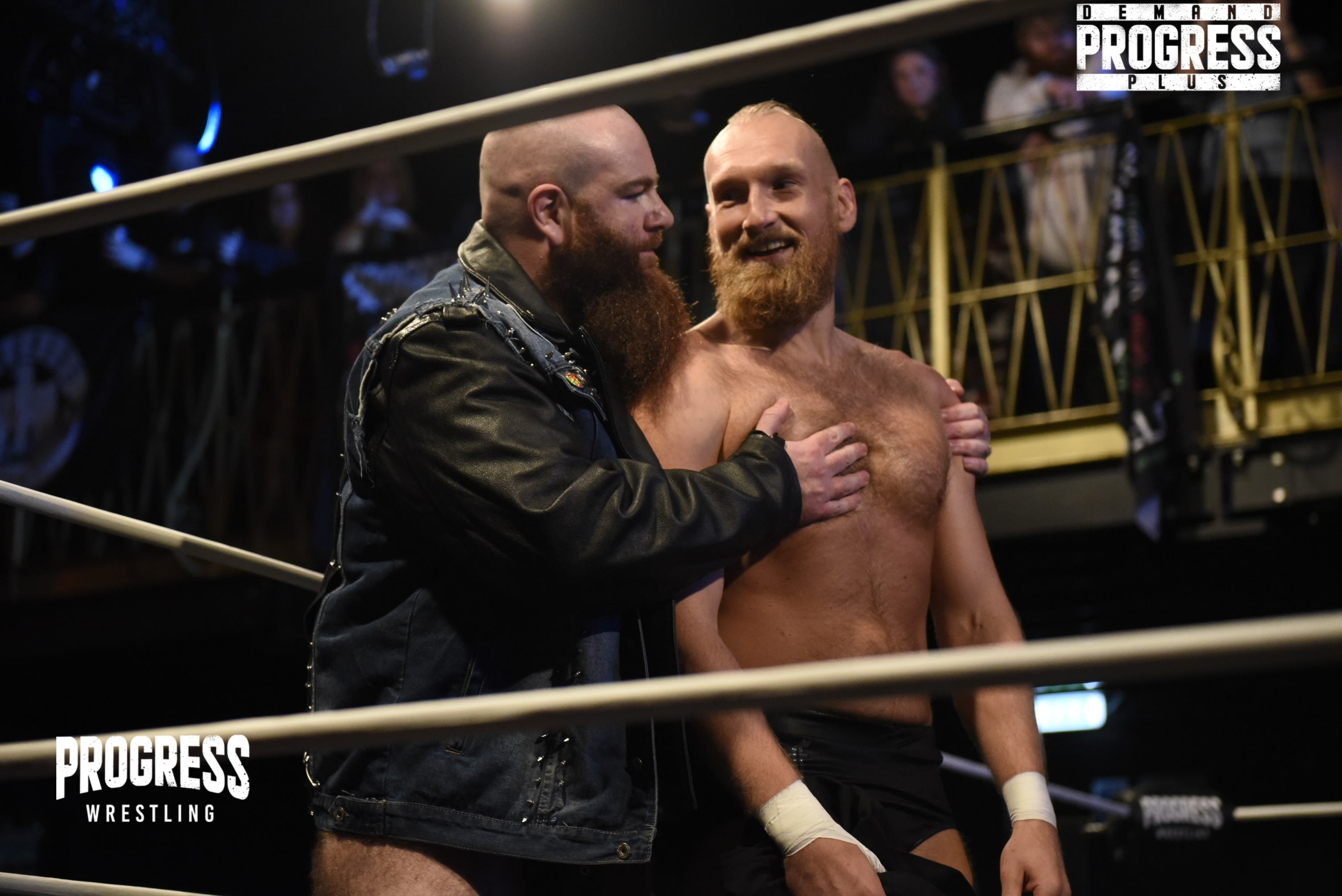 JERRY BAKEWELL NEEDS TO GO FULL TIME
Nothing against Simon Miller. If anything, I want to see him have a full run as a wrestler on the roster, but props go to Jerry Bakewell who had a style of hosting that was the best I've known in the company's history.
Funny, sarcastic, and authoritative all at the right time, Bakewell was so over with the crowd. For me, he has to become a mainstay on hosting duties.
All in all, the show was great. I am one very happy fan and already have Nov 26th marked in my diary, with a solid Chapter 159 to happen in Manchester before that.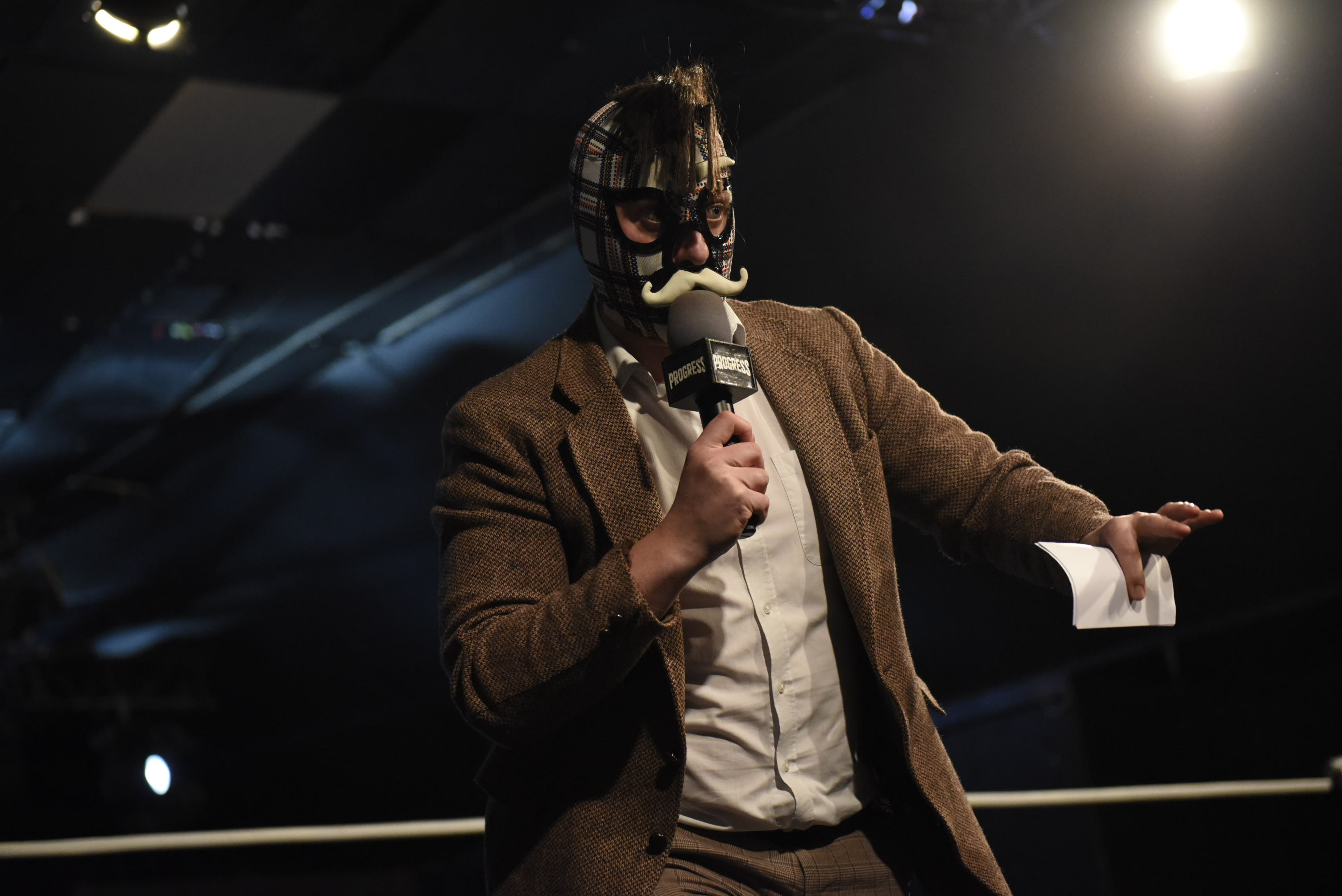 Full results:
Tate Mayfairs def Yoshiki Inamura

sAnitY def Malik and Paul Robinson

Nina Samuels def Aleah James

Gene Munny def Nathan Cruz

KC Navarro def Brent Banks, Vaughan Vertigo and Jack Bandicoot to retain the Warrior Wrestling Title

Luke Jacobs def Warren Banks

Lana Austin def Alexxis Falcon to retain the Progress Women's Title

Rhio def Lana Austin to become Progress Women's Champion after cashing in her title shot

Lykos Gym def Smokin 'Aces in a street fight
Catch PROGRESS WRESTLING Chapter 158: The Long Halloween on DEMAND PROGRESS PLUS from Friday.