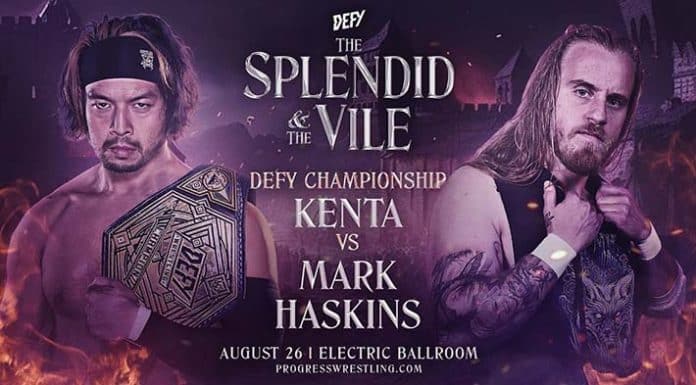 DEFY Wrestling comes to Camden London Saturday, August 26th as part of a double bill with PROGRESS Wrestling.
The Electric Ballroom will in fact be electric, when DEFY The Splendid & the Vile has a special start time of noon.
Already announced:
DEFY World Championship
KENTA (c) vs. MARK HASKINS w/VICKY HASKINS
DEFY Women's World Championship
VERT VIXEN (c) vs. HYAN
BMF Pacific Northwest Championship
SCHAFF (c) vs. GABRIEL KIDD
And the Prodigy Nick F'N Wayne will be in action.
Tickets are available at: http://www.DefyWrestling.com