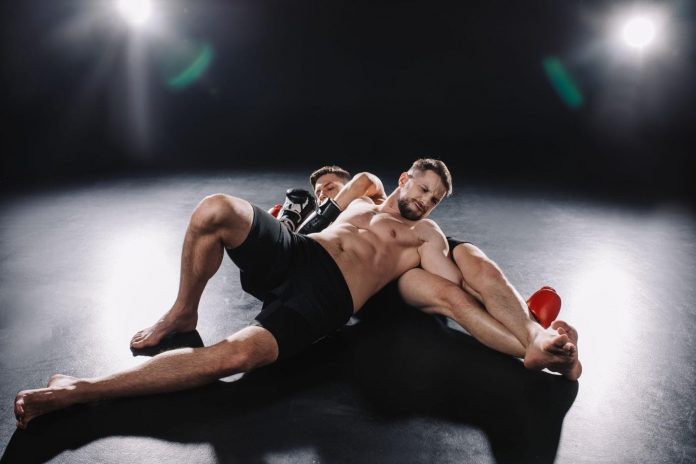 When it comes to popular forms of entertainment, wrestling is up there with the best. While there are lots of wrestling leagues worldwide, WWE illustrates wrestling's popularity more than the others. Holding around 500 events per year, it pulls in 36 million fans across more than 100 countries. From Hulk Hogan to The Rock, Chris Jericho, and John Cena, this organization has produced some of the best-known wrestlers and entertainment figures around.
Many people who follow wrestling will get closer to the action by placing bets on match outcomes. The best Indiana sports betting sites will usually offer odds on top wrestling events and other US online sportsbooks. To find out the safest and most user-friendly online sportsbooks to try, check out BonusSeeker.com as they bring together all the information you need in one place. Betting on wrestling gives an extra edge to any event and can help you profit from your love of the sport. Of course, it is essential first to know the nuances of betting on wrestling to be successful.
But just what should you know about the intricacies of betting on wrestling?
Try to get the latest news online in advance
When it comes to understanding the finer points of gambling on wrestling, it is vital to stay updated with the latest news. The effect external factors can have on any bout's outcome is genuine and can determine who wins. Looking at the best online news sites for wrestling is advisable as you will often see leaks of who is being set up to win a match or any fallings out behind the scenes. If, for example, an argument sees one wrestler decide to leave the organization he currently fights in, you may then predict he is unlikely to win his next match.
Keeping up with the news can also tell you when a fighter is injured and so is likely to lose his next match as a result. You may also hear rumors of fighters appearing out of the blue in events to influence the eventual outcome.
Consider how storylines may play out
Wrestling is scripted in advance, and the winner decided before anyone steps foot inside the ring. That is different from other sports! The key to betting on wrestling successfully is thinking like the writer's and predicting who they want to win, depending on future storylines. If, for example, you have a massively popular wrestler coming back from a long lay-off against someone who the fans hate, you might predict that the best storyline (and therefore the probable result) is the favorite to win.
For a real-life example of how thinking about storylines works, look at the classic Undertaker-Brock Lesnar bout at WrestleMania 30, which saw the Undertaker suffer a shock loss. When you consider what a brilliant storyline Lesnar winning was, it was not such a surprise. The way future storylines affect results is a nuance peculiar to wrestling.
Think about betting on other markets
One other nuance with betting on wrestling is knowing that only using the Win market is not wise. The odds you can get here are often poor value, especially if the result is evident to anyone who follows the sport. A good idea, therefore, is to look at other markets. Near Fall bets are an excellent alternative market as they pay out if the person you back almost wins the bout. If, for example, your wrestler pins the opponent down for a two count but does not hold on for the win, you still get paid.
As wrestling chiefs usually like to tease audiences by having each fighter almost pin the other early in bouts, this can be an effective market to use. Retain Title is another popular alternative to the Win market. Big title bouts can sometimes end without a winner if the writers believe it will make for more exciting future stories. If there is no winner, the title stays with the wrestler who had it when they walked into the ring. Betting on Retain Title means you will win if that is the outcome.
Betting on wrestling is a little different
If you already bet on sports like basketball, then you might approach betting on wrestling in the same way. That would be a mistake as wrestling does not work in quite the same way as other sports. While others are the natural outcome of any game, wrestling bouts are pre-scripted. If you can take this and the other factors we have looked at into account, you could profit from betting on wrestling.