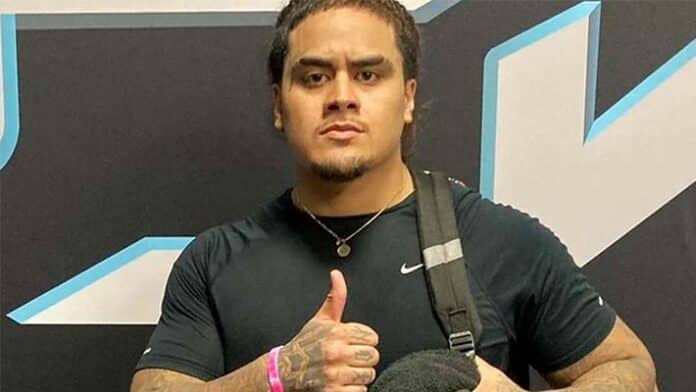 It was previously reported that Zilla Fatu, son of the late Umaga, recently left Reality of Wrestling and now he has revealed the reason why when he spoke with Apples & Grapes Media.
Fatu said, "It's all love. It's all respect. I still want to see Booker T and his school thrive. For me, it was just my vision was different. Me and Book, we already had a conversation and some things can't work. My vision and his vision, what he had lined up, it just didn't connect. We parted ways, respectfully, we're still on good terms."
"It's not like, 'I don't want to see you win no more.' It's all love. I have to go this way, he has to go this way. Everybody has to understand that everybody has different ways to the top. That's all I can speak on that. I still want to see them win. Shoutout to Book, shoutout to Reality of Wrestling, if you're in Houston, go tap in with them. I appreciate Book and everything his school did for me. I'm so grateful for the trainers and individuals that are over there. It was definitely a friendly and structured environment."
You can check out the complete podcast in the video below.

(H/T to Fightful for transcribing the above quotes)