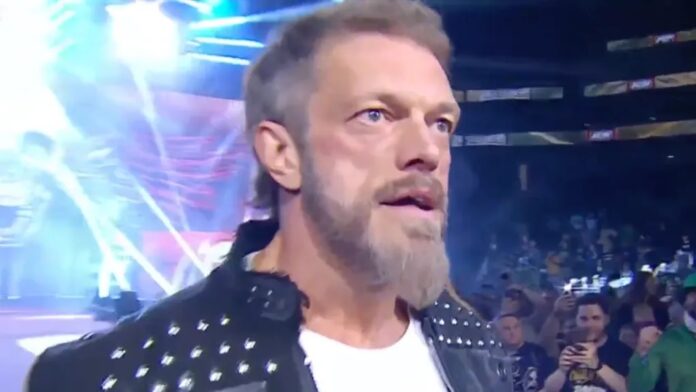 Adam Copeland continues to make the media rounds following his promotional debut with All Elite Wrestling this past Sunday night at AEW Wrestle Dream 2023.
Ahead of his television debut with the promotion on tonight's four-year anniversary episode of AEW Dynamite, "The Rated-R Superstar" elaborated on his decision to make the jump from WWE to AEW.
Featured below are some of the highlights from the interview where he touches on this topic with his thoughts.
On how he will always be grateful to WWE and how everyone there is excited for him to succeed: "I am so thankful for every aspect of my career, and I'll be forever thankful for the WWE. It was the only place I wanted to work. We reached a place where we'd done all we could do together. And I guarantee you this–they're not mad. I'm not mad. I've received so many texts from the office, from the travel department, from the talent relations department, from the music department, from the performers, from the big suits, and none of them are mad. They're happy for me. And I'm happy. They're going to continue to crush it, too. And I have more of an opportunity to help the entire wrestling business in AEW."
On how the decision to make the jump to AEW was not an easy one: "I sat with this decision for a while. It wasn't a quick overnight thing. When I looked at this on paper, it was a no-brainer. But I was thinking with my head and my heart, and those two things don't always agree. My girls helped me see clearly on this decision. They love the idea that I get to work with Uncle Jay [Reso, Christian Cage's real name], who is my best friend. My girls made it all make so much sense for me."
Check out the complete Adam Copeland interview with Sports Illustrated at SI.com.