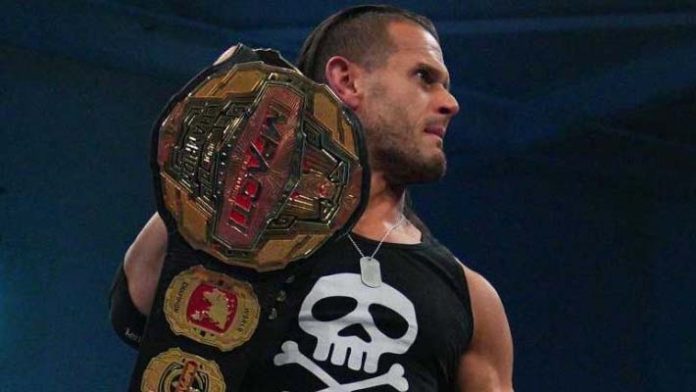 IMPACT Wrestling held a Press Pass live on Facebook featuring Gail Kim and Alex Shelley this past Wednesday, August 2nd. PWMania.com's Scott Mitchell (@ScottsScoop44) attended the virtual event and spoke with Shelley.
The Press Pass covered the announcement of the upcoming UK Tour, which takes place on October 26-28. Tickets are available this Friday, August 4, to see IMPACT Wrestling at the O2 Academy in Glasgow, Walker Dome in New Castle, and HMV Empire in Coventry.
The last time you were in the UK with IMPACT, you were known more as an incredibly talented tag team specialist. This time around, you are going in as the IMPACT World Champion. How important is it to you to go into these upcoming shows as now the top guy in IMPACT?
"It's pretty massive. Actually, believe it or not, the last tour I did in the UK was back in 2012 and Chris Sabin was out with a knee injury at that point. So, I actually went over there as a singles competitor and locked horns with Doug Williams, Austin Aries, and Mark Haskins who are all very talented individuals.
"Now that was a totally different time. To go over as the face of the company and most likely main event at least one of these shows I would imagine, I'm really excited about that. And the UK fans historically have always been awesome.
"I did three tours in 2008, 2009, and 2012, and they welcomed us and made it feel like this was the reason I even first got into this. This is what makes wrestling fun. Ultimately, this is a sport, it should be fun.
"I remember thinking I was born to be a pro wrestler when I wrestled in front of those crowds. So, from a very heart-rending standpoint, it's just the most enjoyable experience to be able to perform in front of those crowds."
If you use any portion of the quotes from this interview, please credit PWMania.com with an h/t to PWMania.com for the transcription.
You can watch the complete Press Pass below: