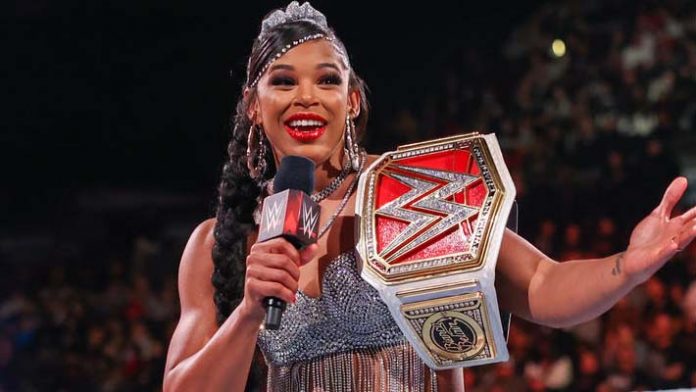 What did Booker T think of the way WWE handled the Women's Championship at "The Biggest Party of the Summer" this year?
The two-time WWE Hall of Fame legend weighed-in with his thoughts on the double title change from Asuka to Bianca Belair to IYO SKY at the WWE SummerSlam 2023 premium live event during a recent installment of his "Hall Of Fame" podcast.
"Big ups, man. Big ups for IYO international thing, man," he said. "Trying to get more people, you know, get more eyes on the show. And IYO SKY is definitely a player. She's good, man. She's good."
He continued, "When she makes the walk down, down to the ring, you could tell she can get in the ring and go, you, you could tell just by the way she walked, that she knows what she's doing inside that square circle. So for me, and, IYO cashing in, boom, big ups, big ups. Japan got another one."
The WWE NXT commentator also gave his thoughts on how Bianca Belair won the title, only to drop it seconds later to the aforementioned Damage CTRL member.
"It's just another run. She gets it back, you know what I mean? She, on her way up, she's, she's racking up numbers. Mm-hmm. You know, end of the day, I think numbers mean a lot, you know what I mean?"
On the subject, Booker concluded, "Me being one time world champ as opposed to six time world champ makes Which one, which one sound better? Six. Damn right. You know what I mean? So, yeah, I think she's just, she's just racking up numbers."
Check out the complete episode of the "Hall of Fame with Booker T" podcast via the YouTube player embedded below. H/T to WrestlingHeadlines.com for transcribing the above quotes.