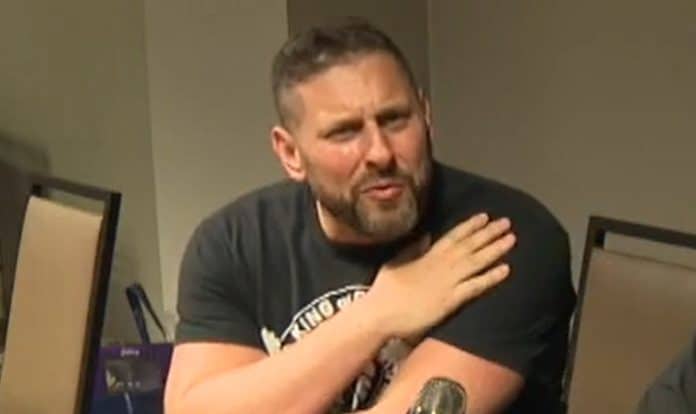 Colt Cabana recently spoke with the folks at Good Karma Wrestling for an in-depth interview covering all things pro wrestling.
During the discussion, the pro wrestling veteran spoke about how he originally planned to work for New Japan Pro Wrestling full-time before joining All Elite Wrestling.
"I don't even think it's possible but this is a little inside baseball maybe or, I don't know that everyone will pick up on it but you know, Brandon Cutler and I have been trying to tag a little bit and I was like, 'Hey, we should watch some Florida Brothers content.' It was an old, Japanese, early 2000, pure comedy," he said. "They were a Japanese tag team who were clearly Japanese and saying they were from Florida and I guess it would hold a whole new meaning nowadays. Like maybe they should grab (Joey) Janela and tag up as The Florida Men but, yeah, I guess a dream match would probably be me and Cutler versus The Florida brothers for 2023 Colt Cabana."
Cabana continued, "Really hope (Tony Khan books it). I'll also let you know, before the pandemic, before signing with AEW, I was tagging with (Toru) Yano and I was gonna be a full-time New Japan wrestler with Yano and I made the decision to go to AEW so, maybe there's something to me, Cutler and Yano versus the Florida Brothers and Florida Man (he laughed). I don't know if Tony will book Janela anymore but, we'll see."
Check out the complete Colt Cabana interview via the YouTube player embedded below. H/T to POSTWrestling.com for transcribing the above quotes.