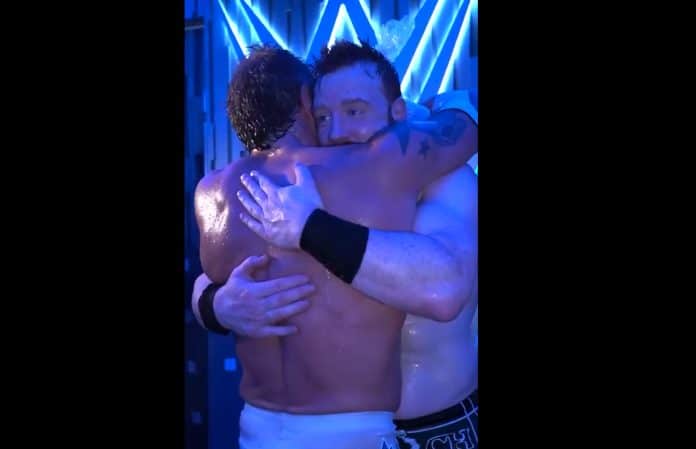 Edge appreciated his main event showdown with Sheamus on Friday night.
The Canadian pro wrestler chose Sheamus to be his opponent because they had never wrestled one-on-one before. Edge acknowledged that he was motivated to make a comeback to professional wrestling in 2020 by a performance on Sheamus' Celtic Warrior Workouts while challenging Sheamus to a match. While they were preparing for the return together, Edge said Sheamus grew closer to him and his extended family.
With Edge's current WWE contract coming to an end with this contest, more particularly his last in-ring appearance in Canada, fans in Canada showed their appreciation for Edge's 25-year WWE career by attending the live match event from the Scotiabank Arena and cheering on their favorite hero with bets using Canadia WWE sports betting as "The Rated-R Superstar" gave them countless reasons to be happy and proud over the years.
Following the 25 Year Celebration of Edge special episode of WWE Friday Night SmackDown, which saw Edge beat Sheamus in the main event in a first-time ever showdown, "The Rated-R Superstar" took to social media to shower "The Celtic Warrior" with high praise.
"Full circle pints of Guiness," Edge wrote via his official Instagram page. "From Dublin to Toronto and 19 years in between. Back now after an amazing trip home to Toronto. What can I say? I'll take that experience with me to the grave."
Edge continued, "Toronto you brought it. Speaking of bringing it, Sheamus is a beast. As strange as this sounds it was pure joy in there. Just two buds beating the hell out of each other. I knew he was great. But I didn't know how great. That dude is so insanely talented, spectacular at what he does, and just a damn hard worker. He is the epitome of work ethic. Can't teach that. Thanks fella. It was an honor."
Sheamus would respond to the post by writing, "25 years to find a dance partner?"
Check out the post below.
View this post on Instagram