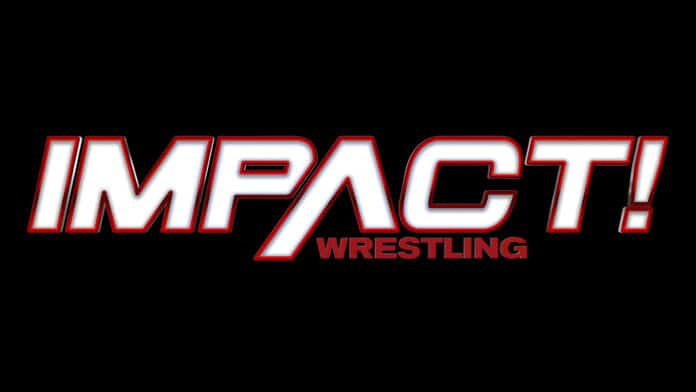 Impact Wrestling is back on AXS TV with a stacked show. On the card is Deonna Purrazzo vs. KiLynn King and Eric Young vs. Kon. Plus, the finals to the tag team tournament with Rich Swann & Sami Callihan vs. The Rascalz. Continue below to see the results.
Deonna Purrazzo vs. KiLynn King W/ Taylor Wilde
RESULTS: Deonna Purrazzo defeats KiLynn King via submission with Venus de Milo. The camera cuts to backstage where Knockouts World Champion Trinity is watching.
Gia Miller is backstage with Digital Media Champion Kenny King:
King talks about Johnny Swinger challenging him for the DMC at Emergence. King then has words for Heath after he keeps attacking people from behind.
Santino is backstage with Kevin Knight:
Bully Ray interrupts and tells Knight to get lost. Bully pleads for protection from PCO. Moose and Myers walk up, so Bully changes his tone. Myers asks for a match against Shelley tonight. Moose calls everyone a coward until Knight returns and defends Kushida. Santino books Knight vs. Moose for tonight and Myers vs. Shelley for next week.
JessiKa vs. Killer Kelly vs. Savannah Evans
RESULTS: Killer Kelly defeats JessiKa and Savanna Evans via pinfall after Evans hits a DDT on JessiKa and Killer Kelly slams Evans onto JessiKa for the victory!
A vignette:
Dirty Dango airs as he runs down Jake Something.
Moose vs. Kevin Knight
RESULTS: Moose defeats Kevin Knight via pinfall with a Spear.
Backstage:
The Rascalz confronts Santino.
Eric Young vs. Kon W Deaner
RESULTS: Eric Young defeats Kon via disqualification after Deaner came in and hit Eric with a steel chair as Young had control over Kon. After the match, Deaner sits on the chair while Kon chokeslams Young. Deaner hits EY with a DDT onto the chair for good measure!
Music Video:
Joe Hendry and Yuya Uemura have a music video montage on working together.
Crazzy Steve sits down with Tom Hannifan for Part 2:
Steve says he grew up in a trailer park and a broken home with an alcoholic father. Their mother battled cancer and Steve had to take care of his sister. He worked hard for 12 years before signing with Impact Wrestling. In March 2014, that dream came true. It should've been the best day of his life, but it wasn't because his mom took her own life three weeks before that. He portrayed a clown at first, but he is no clown. Nor is he crazy. Tom said he's never heard most of that story. Tom then asks why he's telling this story now. To be continued…
Chris Sabin promo:
After Emergence, Sabin is coming back for the X-Division title. Samuary Del Sol walks up and says he didn't come here to get attacked in his hometown. Sabin agrees to face Del Sol next week.
Bully Ray vs. Black Tyrus (NO DISQUALIFICATON)
RESULTS: Bully Ray defeats Black Tyrus via pinfall after Tyrus failed to hit a twisting senton and crashed into the ladder, Bully Ray took advantage and pinned Black Tyrus.
After the match, PCO appears in the ring behind Bully. They scream at each other before Bully slams PCO through the table. PCO pops right back up and Bully runs to the back.
Backstage:
Eddie Edwards is upset about what happened to Alisha last week. Kazarian interrupts and security keeps them split while they keep trading words. Eddie says they'll settle it in the ring like men. Kaz says Kowalski wouldn't want it to end like this. Kaz says they'll end it in Massachusetts at Kowalski's school.
Rich Swann & Sami Callihan vs. The Rascalz (Tag Team Tournament)
RESULTS: The Rascalz defeats Rich Swann and Sami Callihan via pinfall. Trey sprays Sami while the ref is away. Rascalz double team Sami and double pin for the win.
The Rascalz will challenge Subculture at Emergence.
Don't forget to watch Multiverse United 2 on August 20 at 4:30pm eastern time. Next week on Impact, Del Sol vs. Sabin, Trinity vs. Threat, ABC vs. Good Hands, Deaner vs Laredo Kid and Brian Myers vs. Alex Shelley for the World title.