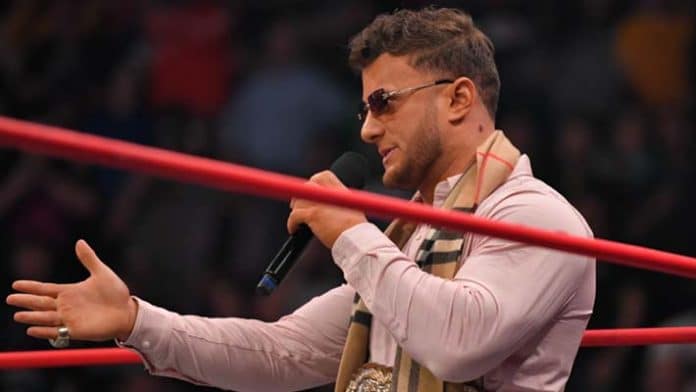 MLW star Jacob Fatu recently spoke with MuscleManMalcolm on a number of topics including the advice given to him by AEW World Champion and ROH World Tag Team Champion MJF when he was still in the company with him.
Fatu said, "When I first started talking, MLW, they got me to speak. If you know me, Jacob Fatu, I didn't speak at all. MJF was in the back, and this was when I was cutting a promo for La Parka before we wrestled at SuperFight. I will never forget, he walks, because we used to be downstairs in these rooms at MLW, three different rooms to cut promos. MJF walks in, and, 'Hey Uce, just keep your energy. Be you. Don't try to cut the old Wild Samoan [promo]. Just be you, bro.' It was just like, talk how you talk. Keep the energy in. I will never forget that. He don't know this, but shout out to MJF. He walked in, and he's like, 'Man, you're doing fine, bro.' It was cool because this is coming from a man who knows his shit. He could have easily shit on me. Fuck who I am. Oh, man, that's fucking horrible. You shouldn't talk. But MJF, I know when I tapped in with him, he was always on my side. It wasn't ever the character with him. It was pure love. I could tell when the love is there. To tap in with MJF was off the hook. But yeah, he's good people."
You can check out the complete podcast in the video below.