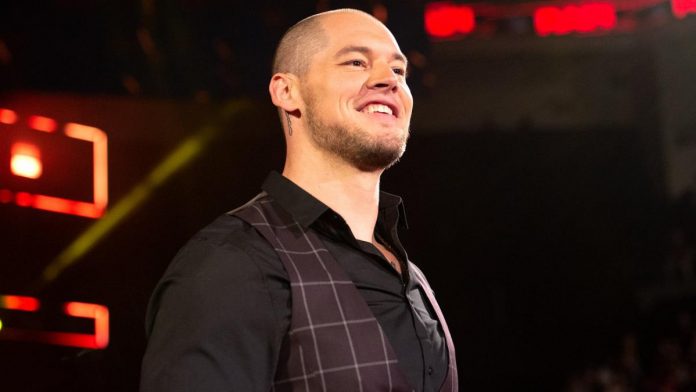 Kurt Angle and Baron Corbin are cool.
The Olympic gold medalist and WWE / IMPACT Wrestling Hall of Fame legend addressed issues of tension between the two stemming from Angle's public comments in the past about Corbin being selected by WWE as the Superstar that would ultimately retire Angle from in-ring competition at WrestleMania 35.
"I do not have heat with Baron Corbin," Angle insisted when touching on the topic on his official podcast, 'The Kurt Angle Show.' "He wasn't my first choice to retire me at WrestleMania, I've made that very well known, but I didn't mind having him there. I didn't mind wrestling him."
Angle continued, "The problem with Baron is, right after he beat me, they pushed him really hard. He won King of the Ring, became King Corbin, and then they changed it to Happy Corbin. I don't know what the hell they were thinking. At that point, he was kind of dwindling down, and then they came back with the Lone Wolf Baron Corbin. He started coming back up again."
Also during the show, Angle shared his belief that WWE should be pushing Corbin harder, even going as far as to say he doesn't think the company has given him "the opportunity that he deserves."
"I don't think he's had the opportunity that he deserves," he said. "They could push him a little harder and he'd be in a much better place if they did that. I don't know if they're not crazy about him, or what it is, but he is talented. He can cut a promo just as good as anybody else, he's great in the ring. I don't know what the problem is. He's talented enough to make it at that level and stay there."
Check out the complete episode of the show at Patreon.com. H/T to Fightful.com for transcribing the above quotes.