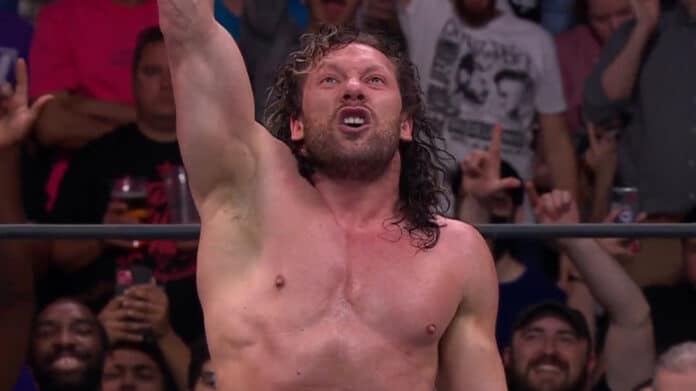 Sometimes statements are obvious.
On the latest installment of his official podcast, "The Kurt Angle Show," the Olympic gold medalist and WWE / IMPACT Wrestling Hall of Fame legend made one of these.
While talking about Kenny Omega's work in AEW, NJPW and IMPACT Wrestling over the years, Angle noted that he thinks there is "nobody better today" in terms of in-ring performers from bell-to-bell.
The obvious statement?
Kurt Angle mentioned how Kenny Omega would be a "bigger star" if he went to WWE.
"Kenny Omega, I love the kid," Angle said when asking for his thoughts about Omega, whose contract with AEW expires in 2024. "Yeah. He's super talented."
Angle continued, "I'm not sure how great he is on the microphone, but as far as his in-ring wrestling, there's nobody better today. And I think that if he went to WWE, I think he would be a bigger star. I do."
Check out the complete episode of "The Kurt Angle Show" podcast via the YouTube player embedded below. H/T to WrestlingHeadlines.com for transcribing the above quotes.