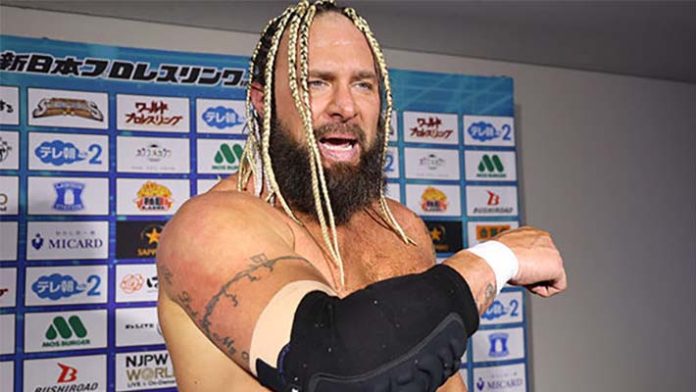 Jake "The Snake" Roberts almost wasn't the manager for "The Murderhawk Monster" in AEW.
During a recent Perched On The Top-Rope podcast interview, Lance Archer revealed that it was at one point going to be Vickie Guerrero that AEW paired him with in storylines for television.
"I'm trying to remember specifically," Archer began. "They were bringing Vickie [Vickie Guerrero] in at the time. I think Vickie was one of the possibilities. Ultimately, it was decided Jake and I together, especially with his style and character and my style and character, it fit well together in comparison to…not that Vickie and I couldn't and wouldn't have worked, it would have just been such a difference between who she is and what I was. She fit very well with Nyla [Nyla Rose] and the same when they decided Jake and I would be paired together."
Archer continued, "Some people were like, 'You don't need to be with Jake.' Jake was amazing for me, not only on-screen, but behind the scenes, because he helped me find a voice for the Murderhawk Monster. I knew how to be when I walked out that curtain and got in the ring and had really come into my own as far as the character was concerned. The US market is much more driven with promos and talking and speaking, that part I hadn't really nailed down in any capacity. Jake was really helpful in helping me learn to speak. I haven't done a lot of speaking in AEW, but we did a lot of promo stuff back on Dark and there were a few opportunities to have promos on Dynamite. That's where I think Jake helped me the most. He's been invaluable to me in my career and also a really good friend."
Check out the complete interview via the YouTube player embedded below. H/T to WrestlingHeadlines.com for transcribing the above quotes.