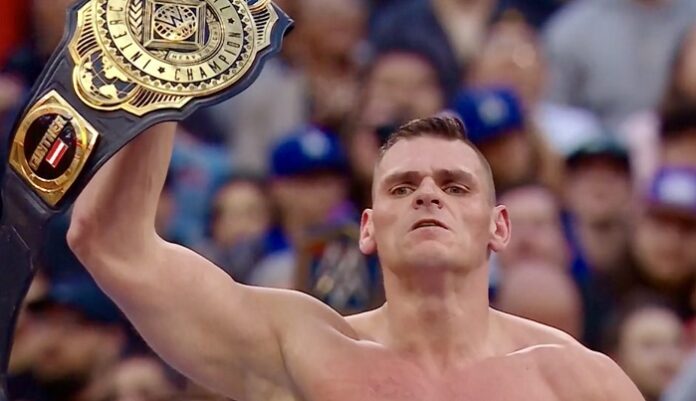 Matt Cardona isn't a big fan of the current design for the WWE Intercontinental Championship.
A former WWE Intercontinental Champion himself as Zack Ryder, Cardona joked on Muscle Memory with Muscle Man Malcolm about returning to WWE to dethrone the longest-reigning I-C champion of all-time, GUNTHER, and change the title design back to its' classic look.
"I would say itd be cool to be the shortest reign versus the longest reign," he said. "But I'm not the shortest reign. I think Dean Douglas might have that."
Cardona continued, "Man, imagine that story, coming back to win back my championship. Then I'd switch it back to the other title because this one sucks. It's horrible. It looks horrible. It's not cool. It's not toyetic. I don't like it."
Check out the complete Matt Cardona interview via the YouTube player embedded below. H/T to Fightful.com for transcribing the above quotes.