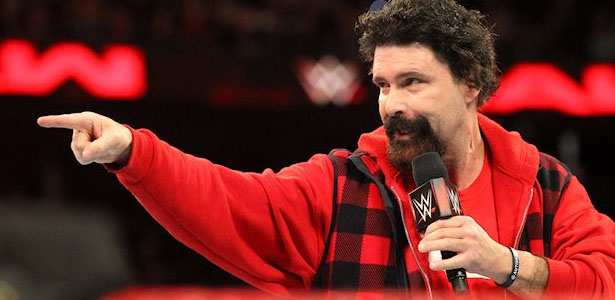 "The Man" always wanted "The Hardcore Legend" in her corner.
During the latest episode of his Foley Is Pod program, WWE Hall of Fame legend Mick Foley spoke about how Becky Lynch always wanted him to be her manager.
"Honestly, I don't think I have much to offer in a managerial role," he said. "Do you know who's always wanted me to do an angle, like from a managerial perspective? Becky Lynch."
Foley continued, "She's pointed that out a few times. I said, 'Becky, if you can talk to the powers that be, I would,' but she's doing really well on her own. So I can't I can't think offhand of somebody who could benefit from me standing around ringside as a middle-aged man. So I'm open to ideas though."
Check out the complete episode of the show at Patreon.com. H/T to Fightful.com for transcribing the above quotes.