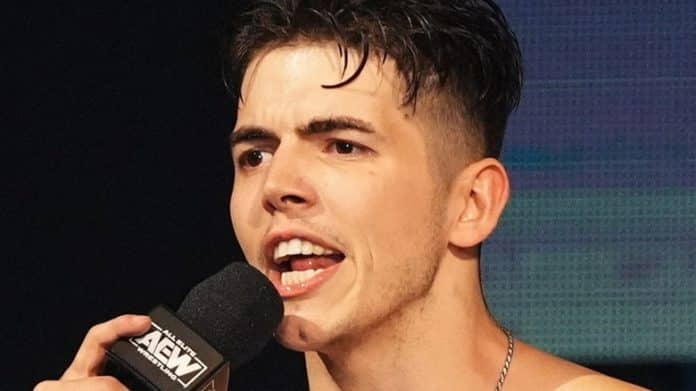 "The Spanish God" has released episode 418 of his weekly YouTube video blog.
In episode 418, dubbed, "AEW ALL IN Wembley," fans get a behind-the-scenes look at Sammy Guevara's involvement at the biggest AEW show of all-time.
Featured below are some of the highlights of him talking about being in Chris Jericho's corner for the Will Ospreay match and how he vows to be on AEW ALL IN 2024 at Wembley Stadium in London, England.
On his experience being at AEW ALL IN 2023 and being in Chris Jericho's corner for his match against Will Ospreay: "It's wild seeing all those people in the crowd. I was only ringside, in Chris' corner, but just to experience 81,000 people was pretty sick. Chris had fireworks going off in his entrance, and they were going off above us, and he's singing his way to the ring. I just look around, I'm like, 'Woah, this is fucking nuts. This is crazy.'"
On how he plans on being on the AEW ALL IN 2024 card in 2024: "I saw people disappointed I wasn't wrestling this year, and it just is what it was. You can't change what you can't change. But what you can do is fucking work hard, bust your ass, and make sure that next year, they have no choice but to put me on the card. So that's exactly what we're gonna do. Appreciate all the love and support. I feel like I could just be content with not wrestling and be happy with that and just collect checks, but that is not me. I want to make sure I show the world who the fuck I am, and come next year, we're gonna make sure. We're gonna make sure."
Check out the complete Sammy Guevara video blog via the YouTube player embedded below. H/T to Fightful.com for transcribing the above quotes.