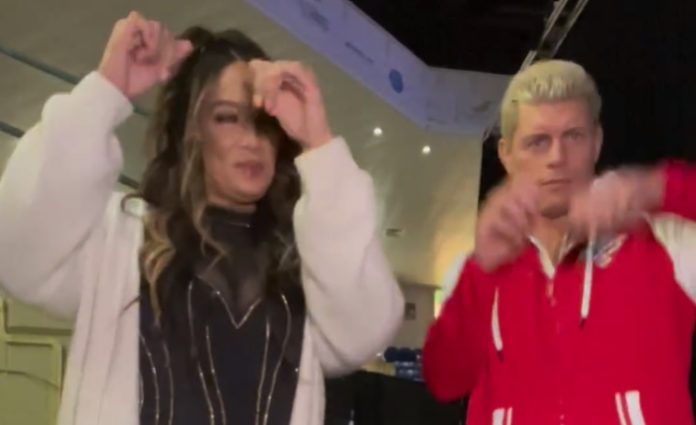 Don't expect to see "The American Nightmare" on "Dancing With The Stars" any time soon.
Cody Rhodes popped up on Nia Jax's Instagram timeline late Sunday night / early Monday morning in the form of a video.
Jax attempted to show the popular WWE Superstar a viral TikTok dance making the rounds, and while Cody gave it his best shot — a rug he did not cut.
Check out the funny video of Nia Jax and Cody Rhodes doing the TikTok dance in the video embedded below courtesy of her official Instagram feed.