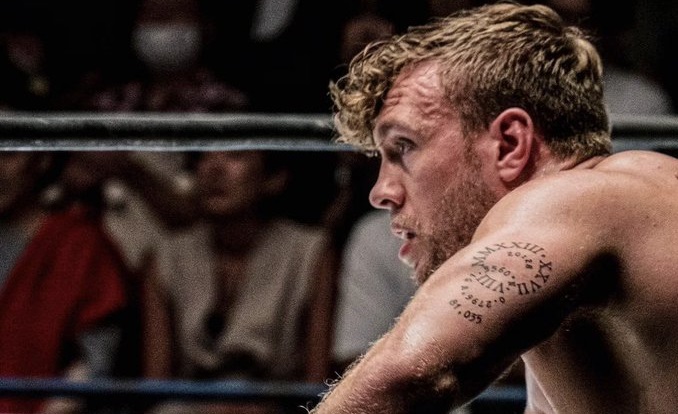 AEW ALL IN 2023 was a big deal for "The Aerial Assassin."
So much so that he wants to remember it forever.
Will Ospreay will remember the night forever, as the international pro wrestling star inked a new tattoo to commemorate the night he defeated Chris Jericho in front of a record crowd inside Wembley Stadium in London, England.
The tattoo shows the coordinates of Wembley Stadium, the day the event took place, the time his match with Jericho started, and the paid attendance number.
Check it out below.
• 51.5560° N, 0.2796° W (Wembley Stadium coordinates)
• XXVII VIII MMXXIII (27 August 2023)
• 20:28 (London time of his match w/Jericho)
• 81,035 paid attendance

Wrestling for AEW inside Wembley clearly was a dream come true for Ospreay. Next year will be very interesting. https://t.co/Ez6PgENR3C

— Drainmaker 🌧️ 💵 (@DrainBamager) September 11, 2023