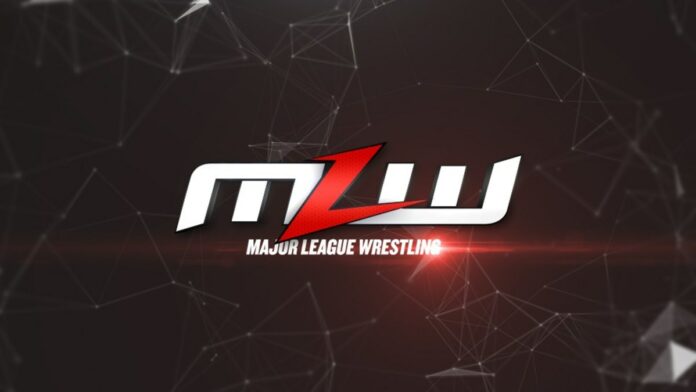 Major League Wrestling announced, via a press release, that "Filthy" Tom Lawlor is set to return to the promotion to face MLW World Heavyweight Champion Alex Kane for his MLW World Heavyweight Title at the company's Slaughterhouse Event tonight, October 14th from inside the 2300 Arena in Philadelphia, Pennsylvania.
You can check out the full press release below:
(Philadelphia) – Major League Wrestling (MLW®) today announced a new main event of "Filthy" Tom Lawlor vs. Alex Kane (Champion) for the World Heavyweight Championship at MLW Slaughterhouse live and exclusively on FITE+ this Saturday, October 14 at Philadelphia's 2300 Arena.
Grab tickets at MLW2300.com and the 2300 Arena box office. Tickets start at $15.
72 hours out from Slaughterhouse, the World Heavyweight Title Fight has changed.
The original challenger, Davey Boy Smith Jr., has withdrawn from the bout and has been placed on the emergency injured reserved list.
With DBS out, league officials conferred with Don King, promoter of the Bomaye Fight Club and World Champion Alex Kane, through the night and early morning hours on the status of a title fight this Saturday.
Kane, vowing he fights for the people, insisted on giving fans a title fight this weekend, which set the stage for a shocking return to the league: "Filthy" Tom Lawlor.
"Tom is a great guy, but he was PISSED at what Kane said about him during that MLW media event a few weeks back," said MLW CEO Court Bauer. "Getting a cage fighter mad isn't something I'd recommend Kane do again. (Tom) has been dying to get a fight with Kane and so when the spot opened up, he was the first call we made. I want to also acknowledge and thank New Japan Pro Wrestling for aiding in facilitating this. They came through in the clutch."
Making claims and allegations that was Lawlor was ducking him, Tom didn't hesitate to take the title fight, which was fast-tracked to contract signatures by MLW and New Japan this morning.
Lawlor, the first fighter to win the Battle Riot (2018), 2020 Opera Cup winner and a former MLW World Heavyweight Champion enjoyed an extraordinary 4-year stint in Major League Wrestling. Since exiting in 2021, Lawlor has been a force in New Japan Pro Wrestling, becoming the inaugural NJPW Strong Openweight Champion.
Tom Lawlor now returns to MLW, starting a new "filthy" chapter… but will it start with a new title reign? It goes down at Slaughterhouse LIVE and exclusively on FITE+. Sign up for your FITE+ subscription now.
Lock in your tickets now at http://MLW2300.com and see it go down Saturday, October 14 in Philadelphia at http://www.MLW2300.com
SLAUGHTERHOUSE FITE+ CARD
World Heavyweight Championship
Alex Kane (with Mr. Thomas) vs. "Filthy" Tom Lawlor
NJPW vs. MLW
Minoru Suzuki vs. Jacob Fatu
Spin The Wheel, Make the Deal for the National Openweight Championship
Rickey Shane Page (champion) vs. 1 Called Manders
TITLE VERSUS TITLE
CMLL World Historic Welterweight Championship vs. MLW World Middleweight Championship
Rocky Romero (with Salina de la Renta) vs. AKIRA
World Featherweight Championship
Delmi Exo (champion) vs. The Phantom Challenger
Chamber of Horrors
Second Gear Crew (Mance Warner & Matthew Justice) vs. The Calling's Cannonball & Talon
FUSION TV TAPING BOUTS
Fright Night Challenge
Matt Cardona vs. ???
Ichiban vs. Love, Doug
Tiara James vs. Notorious Mimi
"Hot Sauce" Tracy Williams vs. Griffin McCoy
J Boujii vs. "BRG" Brett Ryan Gosselin
PLUS: Minoru Suzuki Meet & Greet! (Pre-Order)
Some of the athletes and talent signed to compete and appear include:
The Bomaye Fight Club
Matt Striker
Joe Dombrowski
Mister Saint Laurent
Plus MORE to be announced in the days ahead!
The card is also an MLW FUSION TV taping, airing nationwide in the US and in over 60 countries around the world.
Tickets start at $15 at MLW2300.com. Tickets will also be available day of show at the box office unless the event sales out in advance.
DAY OF EVENT INFO
The schedule for the event is as follows:
5:30 p.m.: Early entry for front row ticket holders
6:00 p.m.: Doors open for general public (all ticket holders)
7:00 p.m : Showtime
The venue is located at: 2300 S Swanson St, Philadelphia, PA 19148.
The world of MLW never stops. See you at the historic 2300 Arena for Major League Wrestling!
About Major League Wrestling
Major League Wrestling (MLW®) is a sports media holding company, offering television content, action figures, apparel, live events, and ancillary entertainment. MLW operates live events in major markets throughout the United States and Mexico, including New York, Philadelphia, Dallas, and Tijuana.
One of the fastest growing wrestling leagues today, MLW programming is available in over 60 countries worldwide, including MLW Fusion on beIN Sports in the U.S. and Ayozat TV on SKY in the United Kingdom.
MLW premium live events stream monthly live and exclusively on FITE+.
MLW events showcase diversity and the full spectrum of professional wrestling, with athletes representing countries around the world with fighting styles, including: technical, Japanese strong style, lucha libre, King's Road brawling, MMA, catch wrestling, hybrid wrestling, submission grappling and other disciplines.