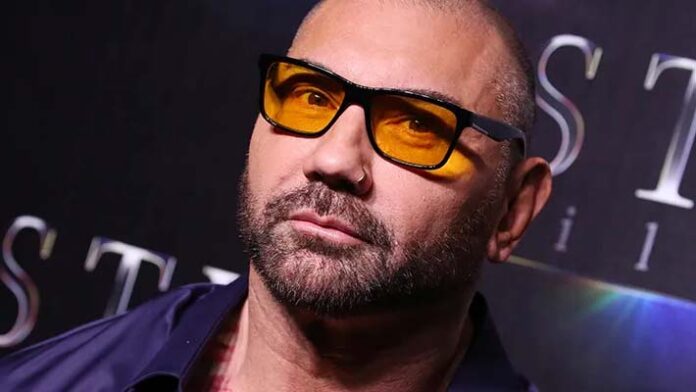 2023 was supposed to be the year of "The Animal."
Dave Bautista recently appeared in a video dubbed, "Dave Bautista Goes Shopping For Sneakers With CoolKicks" this week and revealed a big piece of news.
According to the WWE legend and Hollywood big shot, he was supposed to be inducted into the 2023 WWE Hall of Fame class during WrestleMania Weekend back in April.
"I was in South Africa," he began. "I was supposed to go into the Hall Of Fame, but I was on this film I was committed to."
He added, "I couldn't get out of it."
Check out the video below.