PWMania.com's Lee Tarrier (@leeseedub) was across many London events happening over AEW All In weekend. Across seven shows (not even including AEW's PPV) Lee watched a lot of wrestling and has reported back on some of the stand-out matches from across the weekend that you must watch.
LEON SLATER vs. ROBBIE X (Riot Cabaret: All Singing, All Dancing – Fri 25th August)
Slater and X are continuously highlighting their rapid pace and high-flying talent across every show they are booked on. To see them take on one another at the Clapham Grand as part of the awesome Riot Cabaret show was an absolute delight to kick off a weekend full of wrestling. Robbie X got the win, but once again, both show why they deserve to be on big shows across Europe, the USA, and Japan. It will happen by mid-2024, mark my words!
SESSION TWATS vs. GREEDY SOULS (Riot Cabaret: All Singing, All Dancing – Fri 25th August)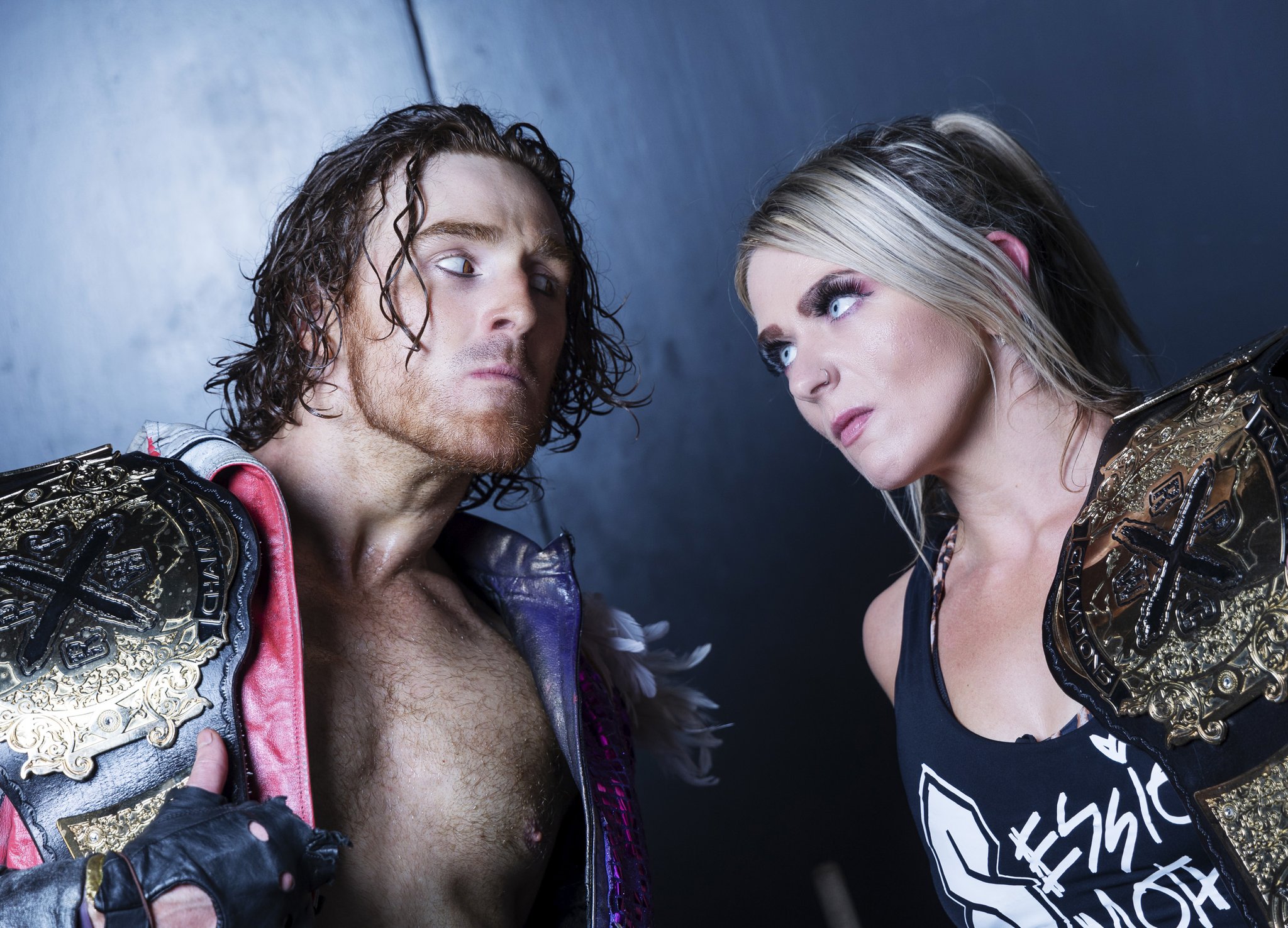 Riot Cabaret are a fantastic company. Great production value, great venue (Clapham Grand), and a great set of feuds which included this main event where a late Session Moth Martina helped someone she hates in Charles Crowley as they defeated the Greedy Souls to win the tag titles. The story ran throughout the night that Session Moth was not able to make her flight from Ireland. However, at the last minute, she arrived, and after Crowley had done so much to try and defeat the two Greedy Souls, that extra hand in Martina ensured they got the W and won the belts. How did they celebrate? By singing Disney tunes and having balloons fall from the ceiling. Magic. What a show. Check this company out!
KENTA vs. MARK HASKINS (DEFY: The Splendid and The Vile – Sat 26th August)
The Ballroom in Camden was packed for this main event as DEFY champion KENTA took on Haskins in a brutal and hard-hitting match. For over 20 minutes the two went back and forth with brutal kicks, punches, chops, and submissions with Haskins looking to take the title from someone who inspired him to be a wrestler. The crowd was mixed on who to cheer which made the bout even more tense. KENTA picked up the win via GTS, however, there is definite reasons for a rematch as the two wrestlers styles complimented one another and you could even say, some bad blood may be left to spill. A nice way to end DEFY's first show in London. This is one you need to see!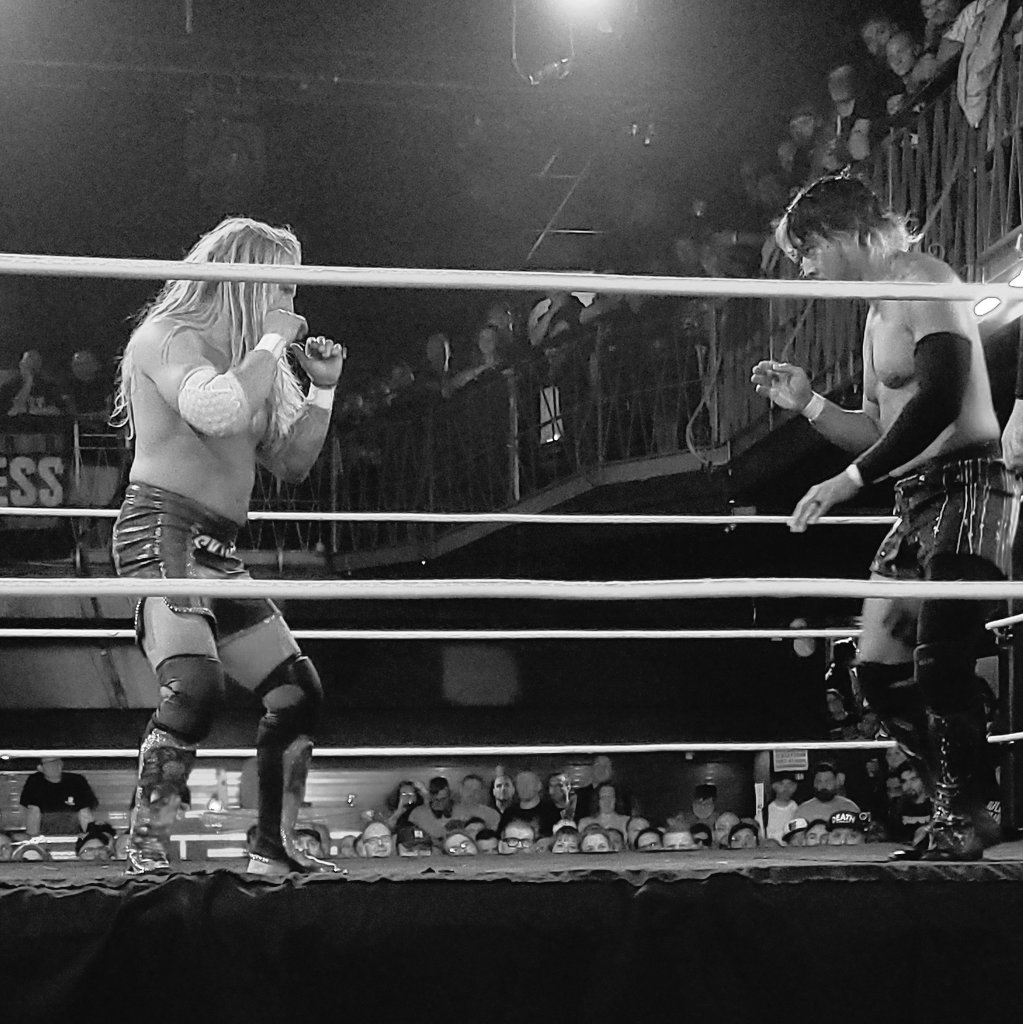 TEAM MILLER vs. TEAM MAYFAIRS (PROGRESS: It's Clobbering Time – Sat 26th August)
Miller got the job done as his team compiled of himself, Charles Crowley, and Gene Munny defeated Mayfairs team that included KC Navarro and Mike Bird. A real fun match that had really good wrestling, fun spots, and a great payoff. Miller is so over at PROGRESS, which could mean he moves from announcing the matches to being in them full-time. I, for one, would like to see this happen.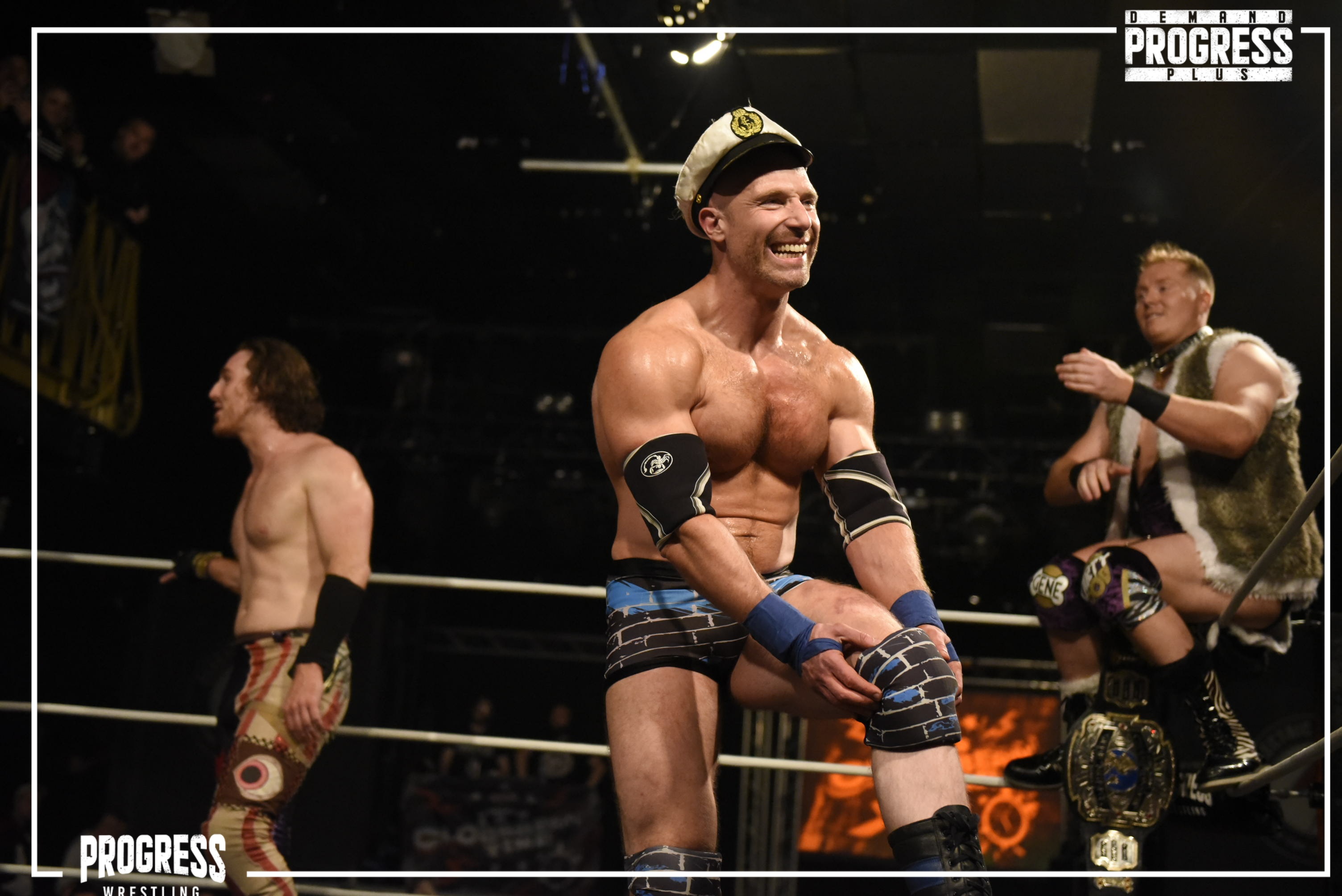 TOMOHIRO ISHII vs. LUKE JACOBS (Rev Pro 11th Year Anniversary – Sat 26th August)
Nothing says brutality like this match, in front of 3,700 at the Copper Box in East London. A fantastic achievement from a fantastic company. Both Ishii and Jacobs don't hold back in any match, if you could call this a match. Punches, chops, brutal kicks…this had it all. Ishii won the match but Jacobs did not lose any credibility in losing. This was very special and how the crowd gasping at how hard hitting it was. I would love to see these two face off again and again.
MIYU YAMASHITA vs. EMERSYN GRACE (CHOCO PRO x EVE – Sat 26th August)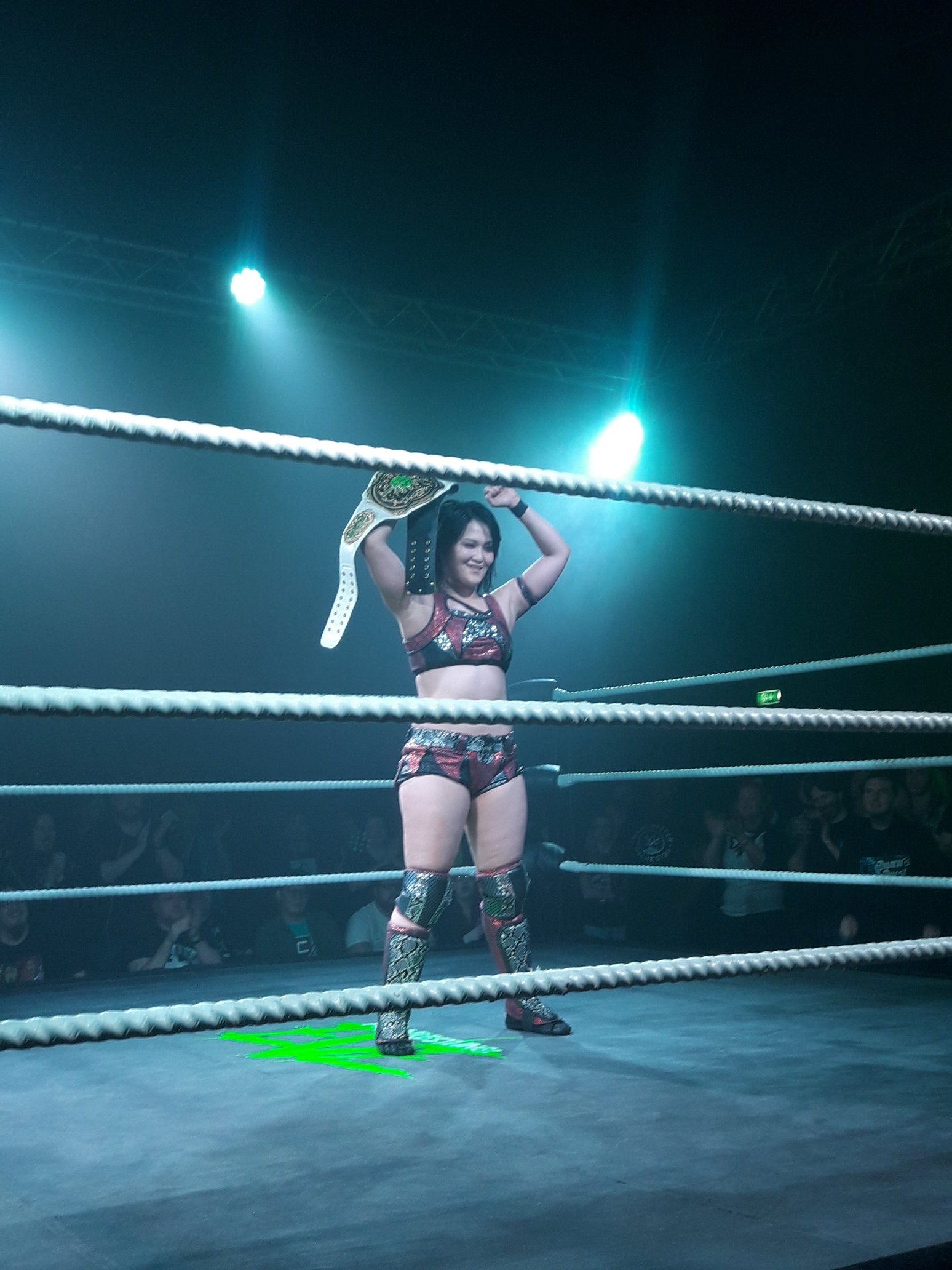 This was my fave show of the weekend, happening at my favorite venue, The Dome in Tufnell Park. Champion Yamashita defended her title against Grace in a match that ran close to 20 minutes and was full of fantastic counter-wrestling and high spots. Yamashita is one of the best female wrestlers in the world yet she didn't have it all her way. Grace took it to her and had every chance to become champion, however, Miyu got the job done in a match I suggest everyone goes out of their way to watch. EVE are doing great things and is a company you must get a ticket for. Adding Choco Pro to the mix made things even sweeter.
WILL KROOS vs. BAD BONES (HOW SHAKE IT ALL ABOUT – Mon 28th August)
Hooked On Wrestling put on a fantastic, unique show at The Dome to round off the weekend. The show has a whole had a great feel, with the tag team tombola tournament being a real fun and different way to engage in a one off show. I'd love to see HOW do more. Another match on the card that I really got into was the BWR title match where Kroos defended his title against Bad Bones. It was hard hitting and brutal in places but Kroos got the W and highlighted how good he is, beating a top European talent in Bad Bones. I would definitely like to see Kroos across more companies as well as enjoying a long reign as BWR champion.
LANA AUSTIN vs. SESSION MOTH MARTINA (HOW SHAKE IT ALL ABOUT – Mon 28th August)
Lana had a solid weekend. Winning at PROGRESS, singing karaoke in front of a sold out Boxpark and then capping it off by beating Session Moth on Monday. Lana has proven time and time again that she is the real deal, defending her women's title twice over the weekend. This was a top match with Session Moth never disappointing. Who will be the wrestler to take the title of Lana's hands? Now it seems like her fella is helping her (as seen when she beat Raven Creed at It's Clobbering Time) I am not sure who it can be. Although, Alexxis Falcon is definitely ready for the challenge.
All in all, this was a great weekend of wrestling, with UK independent companies highlighting their ambition to put on great shows featuring great talent, in front of great fans. With AEW back over next August, it will be great to do it all again and see how much happens in between the next 12 months.
Pictures: PROGRESS Wrestling/Revolution Pro Wrestling/Hooked On Wrestling/DEFy Wrestling/Riot Cabaret Pro Wrestling/@MrWrestlingII