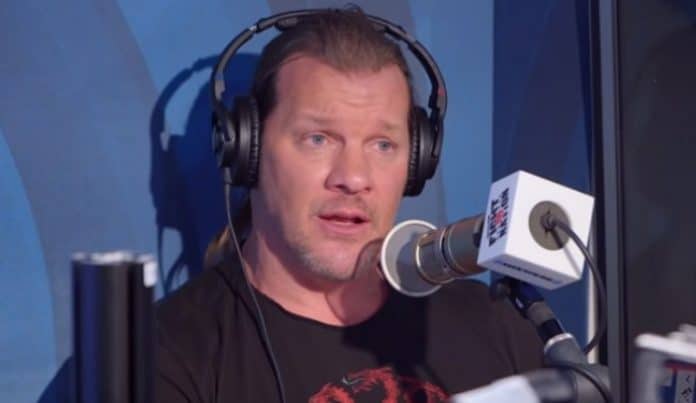 Chris Jericho is excited to have another longtime pro wrestling legend in the mix in AEW.
During the AEW Wrestle Dream 2023 post-show press conference, Jericho addressed WWE Hall of Fame legend Adam "Edge" Copeland arriving to the promotion and debuting at the end of the premium live event this past Sunday night in Seattle, WA.
"I've known Adam since 1995," he said. "He loves wrestling. Sometimes, in other places, that love of wrestling kind of gets squashed and warped a bit, maybe."
Jericho continued, "It's not like that in AEW. When some of the other guys came, like FTR and Adam Cole and those guys, they couldn't believe the difference and the vibe of what we have here. Talking with Adam and seeing him come out to the ring, he's super stoked and super excited and super motivated."
He also predicted that wrestling fans are about to see Copeland do some of the best work of his career.
"When you're motivated, that's when great wrestlers become even better and more legendary," Jericho said. "He's already a great wrestler. He's a first-round Hall of Famer. Now that he's motivated again, I think we're going to see some of the best work Adam Copeland has ever done now here in AEW."
Check out the complete AEW Wrestle Dream 2023 post-show press conference with Tony Khan via the YouTube player embedded below. H/T to Fightful.com for transcribing the above quotes.