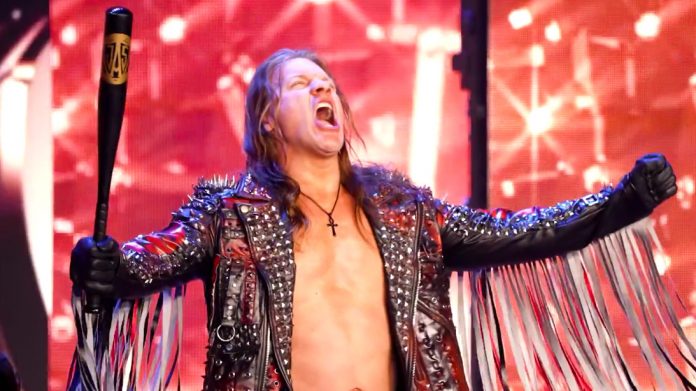 Chris Jericho is fond of the "Freshly Squeezed" one.
"The Ocho" spoke on his latest "Talk Is Jericho" podcast about enjoying the work and performances put on by the reigning AEW International Champion Orange Cassidy.
While talking about the charismatic AEW performer, the wizard of pro wrestling reflected on their AEW Fyter Fest showdown in the past.
"My favorite Dynamite match with Orange was July 2nd in Jacksonville, Florida. It was Fyter Fest. It was the first match we had and I remember we just had really good chemistry," Jericho said. "The one thing you guys realize about Orange Cassidy now, but at the time people weren't really noticing, was how good of a wrestler he is. He is a really, really, really, good wrestler and lots of innovation and very hard hitting and just really, really cool to work with."
Jericho continued, "Because when I first saw Orange Cassidy, I thought, 'This guy's stupid. He's mocking the business. He's lazy' and then once again, the same thing with Darby. 'Take your head out your ass Jericho and figure out why this guy is so popular. Why is he so over?' I realized like he's not lazy, he's actually a genius for doing all this stuff and being completely different. It's one of the reasons why he's so popular and got over so huge so I was really excited to do the program with him."
Check out the complete episode of the show at SXMMedia.com. H/T to WrestlingNews.co for transcribing the above quotes.