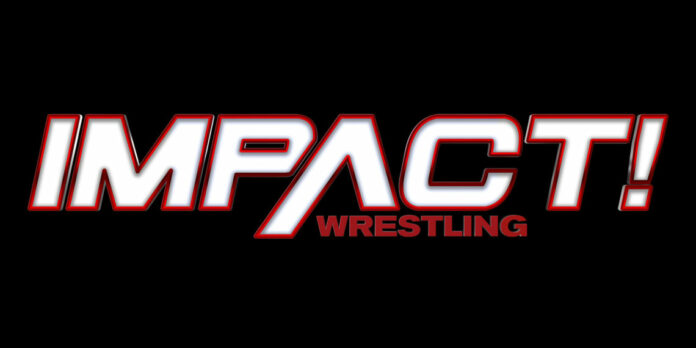 Impact Wrestling is back on our televisions at the Center Stage in Atlanta, Georgia. On the card is, Crazzy Steve vs. Dirty Dango, Jack Price vs.  Lio Rush, and Trey Miguel vs. Chris Sabin for the X-Division Championship! Plus, KiLynn King vs. Masha Slamovich and much more! Continue below for the results!
(X-Division Championship Match) Trey Miguel vs. Chris Sabin (c)
RESULTS: AND STILL X-DIVISION CHAMPION CHRIS SABIN! Chris Sabin defeats Trey Miguel via disqualification due to interference from Zachary Wentz. After the match, Zachary Wentz made his return and attacked Sabin. The Rascalz attacks Chris Sabin until Impact World Champion Alex Shelley made the save!
Rascalz backstage promo:
Trey says it's been three years since The Rascalz have been in Impact. Trey says his focus is no longer on the X-Division title. Wentz says he went through hell while he was gone and was abandoned by fans. He says no more tree house, just brothers. They're after the tag titles.
Jai Vidal w/ Savannah Evans vs. Trinity 
RESULTS: Trinity defeats Jai Vidal via submission with Star Struck.
After the match, Jai Vidal and Savannah Evans attack Trinity from behind. Deonna did not rush in to save. After watching Evans and Vidal beat the crap out of Trinity, she finally came to the save!
Impact Knockouts World Champion Deonna Purrazzo was on commentary for this match!
Backstage:
Brian Myers confronts Moose and hypes him up ahead of their tag title match at Slammiversary. Moose tells Myers to ditch the dead weight in The Good Hands.
We then see footage of Johnny Swinger beating Bhupinder Gujjar on BTI with Zicky Dice serving as the referee. Backstage, Swinger asks Dice to put 1-0 on his record. Another ref walks up and says he spoke to Santino. Because of Dice's actions, the win doesn't count.
Jack Price vs. Lio Rush
RESULTS: Lio Rush defeats Jack Price via pinfall with a massive Splash off the top rope!
Dirty Dango's promo:
He talks about how Jim Cornette once slapped Santino Marella backstage. He talks about Santino's daughter now being in the business and questions if she's getting slapped around now. Santino responds and says Dango is out of his mind. This is supposed to be his post-in-ring career, but now he's going to show him his grappling skills in Windsor. Santino says he will make Dango pay.
Backstage:
Eddie and Alisha are discussing the mishap when Kazarian interrupts. He wants some answers. Their beef is far from over.
Knockouts World Tag Team Champion KiLynn King vs. Masha Slamovich
RESULTS: Masha Slamovich defeats KiLynn King via pinfall with the Snowplow. The finish saw Courtney Rush come down to take out Knockouts World Tag Team Champion Taylor Wilde at ringside by choking her with a chain. After the match, Slamovich attached herself to the other side of the chain and left with Rush.
A Scott D'Amore vignette airs on his in-ring career:
Scott, Dreamer, Shelley, and Sabin all discuss his career and the careers he's helped as a coach.
Gia Miller interviews Scott D'Amore:
She asks if he'll be able to pick up his ring work. Scott says he's as ready as he'll ever be. He calls Darren McCarty a good guy and questions why they need an enforcer since he doesn't plan on following the rules. The Good Hands interrupt and say their bad luck started when D'Amore hit Hotch with a Canadian Destroyer. Scott apologizes for their abandonment issues and is only going to compete at Slammiversary. However, he'll suggest to Santino that Good Hands take on PCO in a 2-on-1 match next week.
Yuya Uemura vs. Kenny King
RESULTS: Kenny King defeats Yuya Uemura via pinfall with a Royal Flush.
After the match, Impact Digital Media Champion Joe Hendry interrupted King's celebration and brought him a gift, which was a music video poking fun at King's past as a Chippendale dancer.
Nick Aldis addresses his attack on Impact World Champion Alex Shelly:
He calls Shelley out, then asked him to sit in the crowd with the fans. Aldis says he attacked Shelley because Shelley is a fake revolutionary who tried to keep people like Aldis away from Impact. Nick and Shelley started throwing punches until Impact X-Division Champion Chris Sabin made the save. Lio Rush then ran out to help Aldis, and they beat down The Motor City Machine Guns!
Stay tuned to pwmania for more wrestling results, news and more!