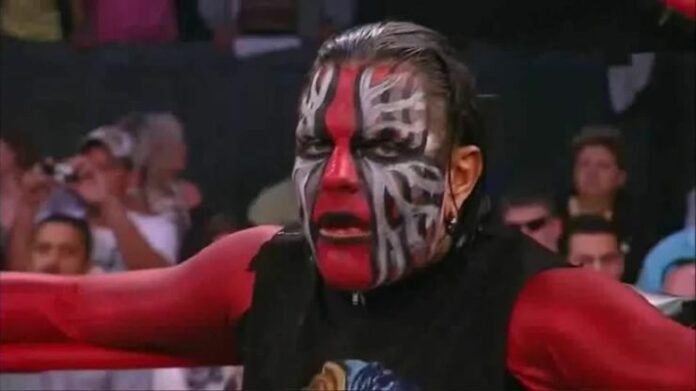 WWE Hall of Famer Jeff Jarrett, who is also All Elite Wrestling's Director of Business Development, took to an episode of his "My World with Jeff Jarrett" podcast, where he talked about a number of topics including Jeff Hardy's incident at TNA Victory Road 2011, where he was high for his match with "The Icon" Sting, leading to an audible being called and them doing a short match.
Jarrett said, "I don't know what my role was on the show. You may be able to Google it, but I do remember. Here's what I remember. Me and Karen had already left because we used to stay at the Doubletree, literally right across the street from Orlando. And whatever our role was creatively on the show, we'd already left and had gotten up into the room. Believe this shocker. Conrad had already opened a beer but got the call. First two texts, then a call. Anyway, [Vince] Russo, get over here now. And by the time I got over there, I'd already seen the aftermath. And, you know, mentally, I jumped to some conclusions. Now, I've heard a couple of different versions of the situation, but I thought to myself, how the hell did y'all let him go through the curtain? It was my thought. But, very unfortunate. I felt bad, really for everyone involved. I mean, and that includes Hulk [Hogan], Eric [Bischoff] Dixie [Carter], and obviously Jeff, that roster the fans just. It's one of those things that nothing good came out of that as far as from a show perspective personally. It's a part of Jeff's story and a part of his journey. Unless you have some deep, deep valleys, it's impossible to have mountaintops."
You can check out Jeff Jarrett's complete podcast below.