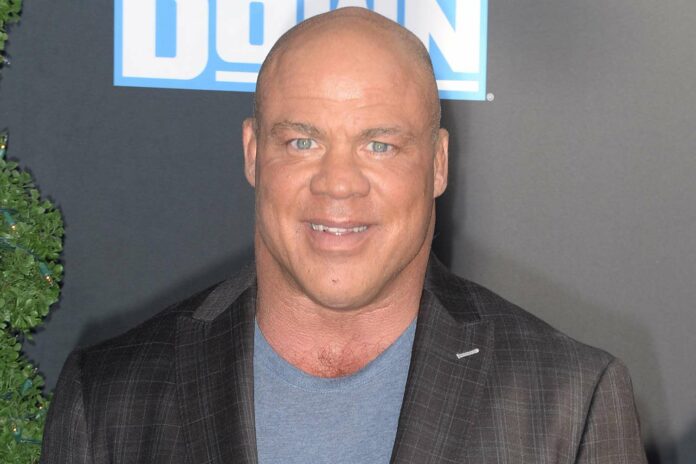 Who is the most over Superstar in WWE right now?
If you ask Kurt Angle, it just might be "The Mega-Star."
WWE and IMPACT Wrestling Hall of Fame legend Kurt Angle spoke about LA Knight possibly being "the most over guy" in WWE these days.
"He gets a lot of press man," Angle said. "He's over; he's over right now. He might be the most over guy at this point. The fans are excited about him. I think they remind him of an Attitude Era type of character. Yes. And they're loving him. I mean, they're comparing him to The Rock and all this stuff. Yeah. It's just incredible. So, you know what, I knew the kid was talented because I worked alongside him, I believe, and it was in TNA and you know, I didn't know how good he was until now. And he's tearing it up. Oozing charisma. LA Knight."
The Olympic gold medalist also shared his thoughts on "The Most Viral Match Ever" between Logan Paul and Ricochet from WWE SummerSlam 2023.
"You know what? I understand why, you know, he's a part-timer, and he's a YouTuber, and he's, you know, he's famous because of his boxing and all that stuff," Angle said of Paul. "But give Ricochet a chance. Something like this could highlight his career, but don't get me wrong, Logan Paul is an incredible athlete. I heard he had to use [brass knuckles] to win the match, right? Which kind of protected Ricochet."
Check out the complete episode of the show via the YouTube player embedded below.