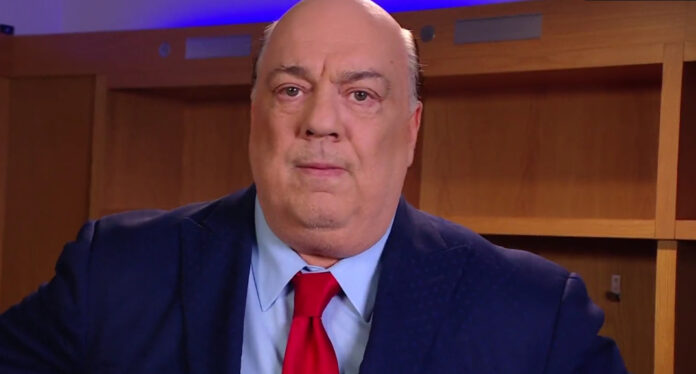 Paul Heyman thinks The Bloodline saga in WWE is only in the bottom of the third inning.
Kurt Angle disagrees.
The WWE and IMPACT Wrestling Hall of Fame spoke on the latest installment of his official podcast, The Kurt Angle Show, about how he feels the storyline is in the bottom of the eighth.
"The storyline is great, I love it," Angle said. "But I think Heyman was full of sh*t. I think they're in the eighth inning, and they're stressed."
Angle continued, "They're making sh*t up now. That's what I believe. Paul Heyman, I know him, and I know that he's probably going crazy right now, 'What do we do next?'"
Check out the complete episode of the show at Apple.com. H/T to Fightful.com for transcribing the above quotes.