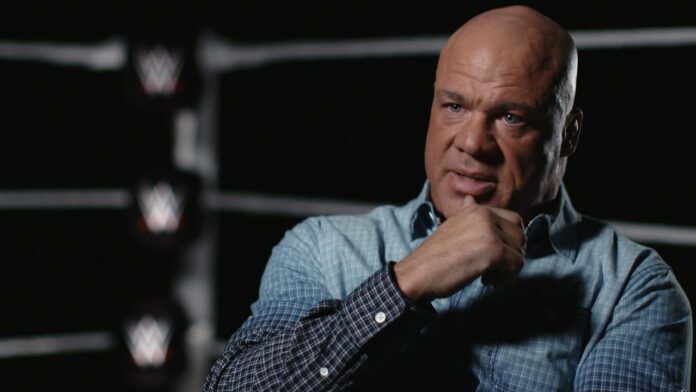 D-Generation X and the New World Order.
Those are two of the biggest pro wrestling factions of all-time.
By far.
During the latest installment of his official podcast, "The Kurt Angle Show," WWE and IMPACT Wrestling Hall of Fame legend Kurt Angle reflected on the massive popularity of D-X and the nWo when he first came into the pro wrestling business in the late 1990s.
"You know what? Those two are the biggest and best factions I've ever seen," Angle said. "When I started watching wrestling in 1998, they were big. nWo was big, and D-X was huge in WWE, and I wanted to be a member of D-X."
Angle continued, "D-X was the coolest thing in the world to me. I was also a D-X fan. I think everybody was. It brought a lot of interest to a lot of people. A lot of people loved these guys. Billy Gunn and Road Dogg, Shawn Michael, and Triple H. Those guys were incredible and, you know, the whole suck it thing, really caught on. It's crazy. 'cause kids were doing it, you know, my son Cody at six years old is like, suck it. And I'm like, don't do that again."
Check out the complete episode of the show via the YouTube player embedded below. H/T to WrestlingHeadlines.com for transcribing the above quotes.