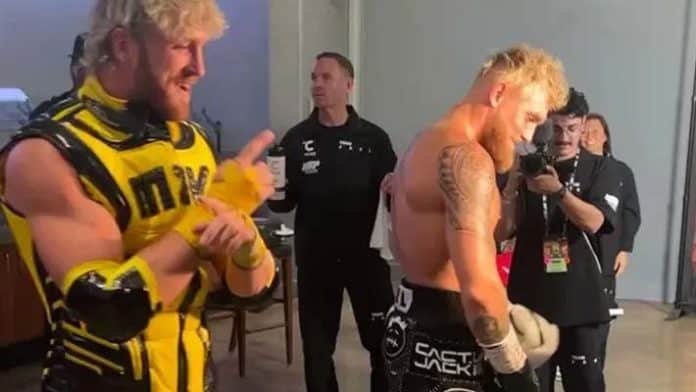 The Paul brothers were the talk of this weekend when Logan Paul took on Ricochet at WWE Summerslam, while his brother Jake Paul headlined his boxing event against Nate Diaz the same night.
Logan Paul opened the Summerslam main card with Ricochet. The two put on a great match and got the show off to a fast start. While Logan was successful in the match, would he be as successful in making it to his brother's fight on time?
The two put on a great match and got the show off to a fast start, tempting many spectators to indulge in sports betting online.
Paul revealed in an episode of his podcast that immediately after his match with Ricochet, he would jump on a private jet to make it in time for his brother's fight.
After successfully defeating Ricochet, Logan told ESPN reporter Mark Raimondi, "I'm not changing, I'm not getting a medical check, I'm going right to the fu*king jet. No shower, no nothing. Immediate from A to B to C. I've never missed a Jake Paul fight, and I don't plan on missing a Jake Paul fight. He's my little brother, and I want to support him in the biggest moments of his life."
Paul did just that. He took his private jet and embarked on a two-hour and forty-five flight from Detroit, MI to Dallas, TX, had a police escort once landed, and made it with nearly 30 minutes to spare. He was by his brother's side when it was time to make the walk to the ring just as he said he would.
Jake Paul went on to win a 10-round unanimous decision over Nate Diaz, in what was a much better fight than most anticipated. The two brothers embraced in the ring after the fight, both accomplishing what they set out to do, which was to take combat sports by storm this weekend.