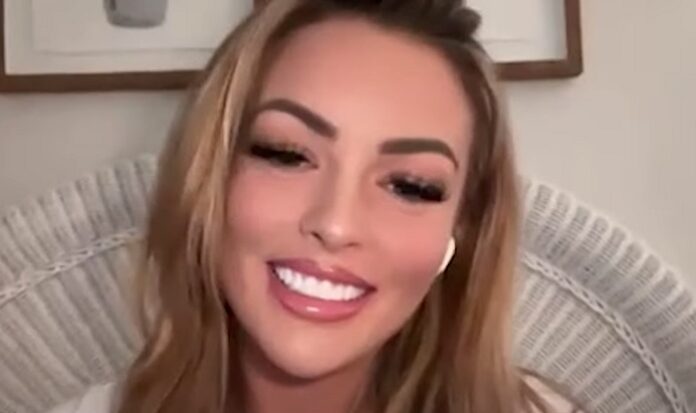 Mandy Rose is keeping herself busy these days.
But she's not so busy that she would rule out a potential return to the pro wrestling world.
For any promotion interested enough in her services.
Former NXT Women's Champion Mandy "Sacs" Saccomanno (Mandy Rose) recently spoke with TMZ Sports for an interview, during which she was asked about her potential interest in a return to the pro wrestling world.
"I do miss performing, I miss the camaraderie, I miss that adrenaline rush, for sure, I can't sit here and say I don't miss it," she said of being away from the wrestling business. "However, I am keeping myself super busy to not have to think about it as much."
Rose continued, "I don't know about the future. I am a free agent now. If the right call comes around and I feel like making an appearance and coming back to any wrestling federation out there, I'm not saying it's a 'no,' but right now I'm pretty busy. It has to be the right call."
Check out the complete TMZ Sports interview with Mandy Rose via the YouTube player embedded below. H/T to Fightful.com for transcribing the above quotes.