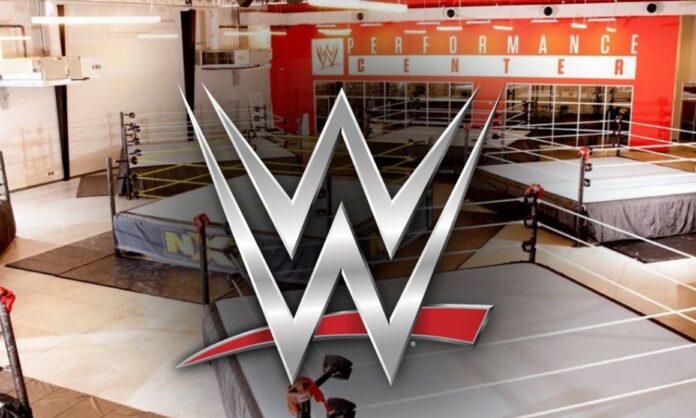 Additional names for the WWE Performance Center tryouts this week in Orlando, Florida have been revealed.
As noted, WWE is holding their latest tryout camp at the Performance Center this week, with David "Fit" Finlay's son Brogan Finlay being the only previously known name.
In an update from Fightful Select at Fightful.com, Richard Holliday, Jazmin Allure and other familiar faces were revealed for the tryouts.
Check out details on the competitors included in the latest WWE PC tryout camp this week in Orlando, FL. below.
* Jazmin Allure – from Orlando, FL; worked the July 11, 2022 WWE Main Event tapings for a loss to Tamina Snuka and was defeated by the then-returning Lacey Evans on the January 27 SmackDown this year, worked thirteen AEW Dark and Elevation matches from December 2020 – December 2022 and lost to Thunder Rosa on the May 12, 2021 Dynamite
* Copeland Barbee – from Washington, DC; began amateur wrestling for Queens University of Charlotte as a freshman in 2017-2018
* David Goldy – from New Jersey; appeared on Apple TV+ docuseries on The Monster Factory wrestling school, worked three AEW Dark: Elevation matches in 2022, made NJPW debut with dark match win over Vinny Pacifico at NJPW All Star Junior Festival USA 2023 this past August
* Jay Malachi – from Greensboro, NC; worked one AEW Dark match in 2022 and two in 2023, has also worked for indie promotions like GCW, West Coast Pro, OVW and CZW, among others
* Richard Holliday – from New Haven, CT; former top star of MLW that held the IWA Caribbean Heavyweight Title and MLW World Tag Team Titles while with the promotion, returned to the ring this summer after announcing that his Hodgkin's Lymphoma was in remission, which he was diagnosed with in 2022
* Brogan Finlay – from Atlanta, GA; son of the legendary Dave "Fit" Finlay and younger brother to NJPW's NEVER Openweight Champion David Finlay III. More details and video reported earlier at this link
* Jamie Stanley – from Lansing, MI; former college football player, 34 or 35 years old, has done refereeing and has been a regular in NWA since at least 2021, teamed with Hector Kunsman to lose to Ludwig Kaiser and Giovanni Vinci on the January 9, 2019 WWE NXT episode and traveled back to Orlando for a WWE tryout in early 2020 but COVID-19 pandemic shut it down before it began, lost to Braun Strowman in a RAW Underground fight on the September 14, 2020 episode, has also worked for OVW and the Control Your Narrative promotion
* Ray Jaz – from New Jersey; one of his first pro matches was a loss to Jack Gallagher on WWE 205 Live in November 2019, worked 8 AEW Dark and Elevation matches from December 2020 – March 2022, has worked 7 MLW matches since October 2022
* HollyHood Haley J – daughter of indie wrestler Amazing Maria, appeared on Netflix's "Wrestlers" show on OVW and is current OVW Women's Champion, worked two AEW Dark: Elevation matches in 2022 and one AEW House Rules match this year
* Kelsey Hornack – from Florida; works as Randi Rah Rah for Women of Wrestling and as Kelsey Heather on the indies, trained at WWN Training Center and at Flatbacks School owned by Tyler Breeze and Shawn Spears, worked three AEW Dark and Elevation matches in 2021 and then one in 2022 and one this year, has a professional cheerleading background and was named University of Tampa's Head Cheerleading Coach in April 2018
* Madi Wrenkowski – from Texas; has been a NWA regular since December 2021 and held the NWA Women's World Tag Team Titles, made ROH debut with loss to Willow Nightengale in May, worked twenty-four AEW Dark and Elevation matches from December 2020 – December 2022 and lost to Nyla Rose on the March 25, 2022 Rampage
* Valentina Rossi – from New Jersey; worked sixteen AEW Dark and Elevation matches from June 5, 2021 to March 24 of this year, teamed with Gabby Stephens for a Handicap Match loss to Persia Pirotta on the November 16, 2021 WWE NXT episode, worked for Women Of Wrestling and others
* Damaris Largo – no information available