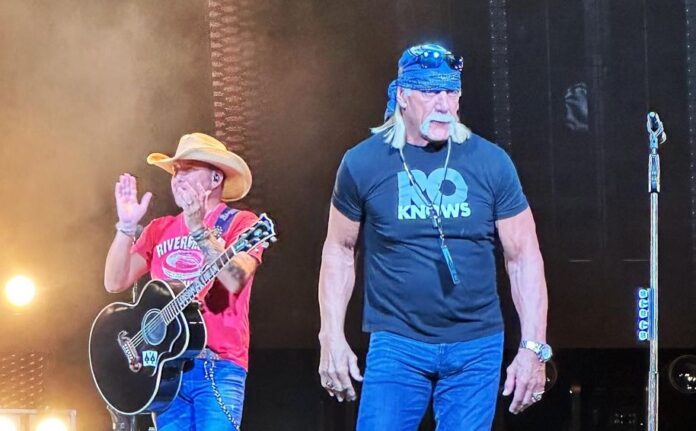 Hulk Hogan still knows how to rock a crowd.
Literally.
"Hulkamania" was running wild at a recent Jason Aldean concert, as the pro wrestling legend appeared on stage with the music star during a live performance.
The WWE legend shared photos of himself on stage with Aldean, and hanging out with pop culture icon and comedian Dave Chappelle backstage at a different event.
Check out photos of Hulk Hogan's time at the concert via the posts embedded below courtesy of his official Facebook page.