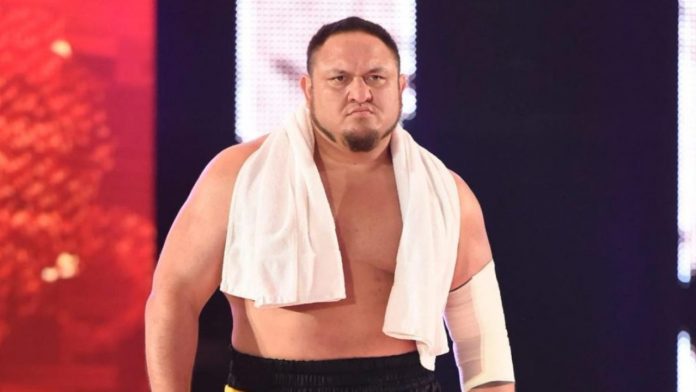 Samoa Joe has known CM Punk for years.
During a recent New York Post interview, "The King of Television" spoke about Punk's AEW ALL IN incident with Jack Perry, their match at the show and his relationship with "The Best in the World."
Featured below are some of the highlights from the interview where he touches on these topics with his thoughts.
On the latest CM Punk controversy and how everyone in AEW rallied to make sure ALL IN went off without a hitch despite the incident with Jack Perry: "For the most part, I haven't read what's been portrayed. There's been so much said. I'm not the one to go out there and try to debunk everything. I know we had the initial incident. Everybody rallied. Everybody got together. Got their heads together and lined up and got ready to do the show and we went out there and we did the show. That really was the focus at that point in time. We got a massive show to do and we got fans out there rabid to see that happen. So it's important that we step up and do it and it's important that we did and I was proud to be a part of that."
On how the Punk and Perry incident didn't seem that heated to him and how his main concern was about their match: "That's up to whoever perceived it. I'm used to that environment. Those things don't seem very intense to me, but it could be something crazy intense to someone else. I wasn't really affected by the moment. I was more focused on getting the show back on track and getting us going because it was bell time."
On his relationship with Punk and how it has been non-wrestling related for the last few years: "I'd imagine there are tons of things that are misunderstood or portrayed about him. Now, what those things are it's who's representing in what way. I can't really give you a blanket statement as far as what those things are. For the most part, our relationship has been very, especially for these years, has been very non-wrestling related. It's just been extraneous stuff outside of the world of wrestling and talking about life stuff."
Check out the complete interview at NYPost.com.