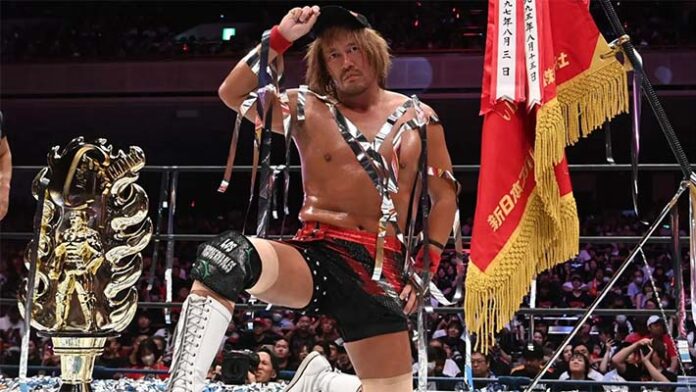 NJPW Star and 2023 G1 Climax winner Tetsuya Naito spoke with the NJPW press on a number of topics including how he is in a better physical shape than legends like Masahiro Chono and Hiroshi Tanahashi and he has more in the tank than them.
Naito said, "I said as much on the mic, but I hate the word 'forever'. Time waits for no man, after all. I heard that talk when I watched the match back on World. But to give the flip side to that comment, I was at Ryogoku as a fan when Chono [Masahiro Chono] won his last (in 2005), and backstage when Tanahashi [Hiroshi Tanahashi] won his last (2018). I think if you put Chono at 41 against Tanahashi at 41 and me at 41, I'm better than them, and I have more in the tank."
Naito also spoke about how even though he feels he can go further than those legends he still knows his time is limited and his retirement is not far off.
"Well, if you watch those other matches back, they're a lot less mobile at that point than I am now, I reckon. I definitely feel I have a lot further to go yet. At the same time, I know my time is limited. I have knee troubles, eye troubles. The end of the line, that image of retirement that was so far away for so long is now coming into focus a little. But I think that's just another reason to enjoy where I am as a wrestler and to live in the now, right now. I need to make the most of every moment. That's not just in the ring, either. Being in the gym, it's a big motivator for me to push harder, knowing I can't afford to delay anything."