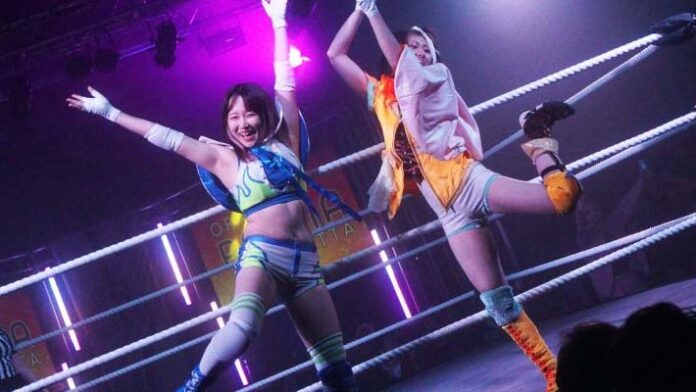 During AEW All In London weekend, Pro Wrestling Eve teamed up with Choco Pro to put on a fantastic late show at The Dome, Tuffnell Park.
PWMania.com's Lee Tarrier (@leeseedub) was on hand to watch what went down and has hit top takeaways:
YAMASHITA IS ONE OF THE WORLD'S BEST!
Champion Yamashita defended her title against Grace in a match that ran close to 20 minutes and was full of fantastic counter-wrestling and high spots. Yamashita is one of the best female wrestlers in the world yet didn't have it all her way. Grace took it to her and had every chance in becoming champ, however Miyu got the job done in a match I suggest everyone goes out of their way to watch.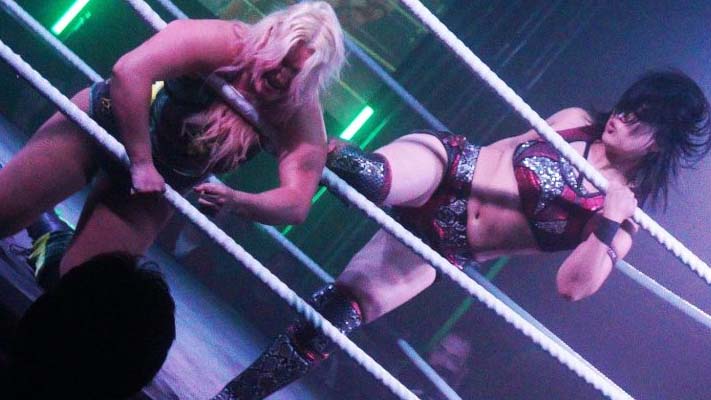 NINA SAMUELS CONTINUES TO SHINE
Nina Samuels smashed it on every show she appeared over the weekend, none more so than this one where both her and Chantal Jordan defeated Safire Reed and Choco Pro founder Emi Sakura, in a fantastic match for the EVE tag titles. Samuels has so much charisma, is great in the ring, and makes you like to hate her. This was a great match and further showed the talents of Jordan and Reed, but with Samuels, I think it is a matter of time before we see her back on TV.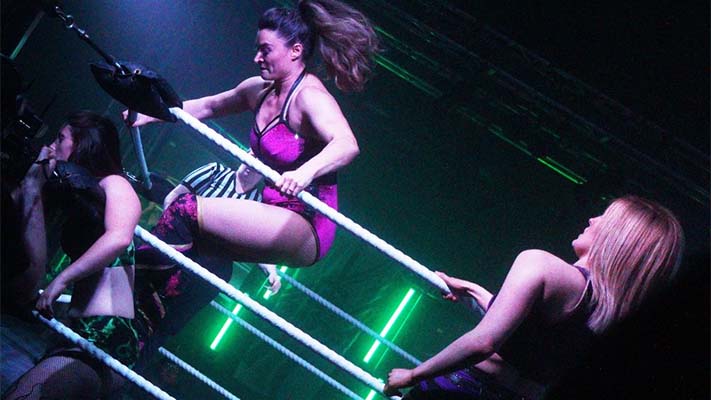 SAKURA IS A HALL OF FAMER
Dan Reed awarded Emi Sakura with the Pro Wrestling Eve Hall of Fame award to close the show, which is well deserved. Sakura did so much to make this brand grown, especially during the pandemic, and to see Choco Pro garner such a great reaction over two shows on Saturday (one being earlier in the day at Hackney Wick) was a credit and a joy. My favourite show of the weekend in my favourite venue. Last thing to say…PLEASE COME BACK!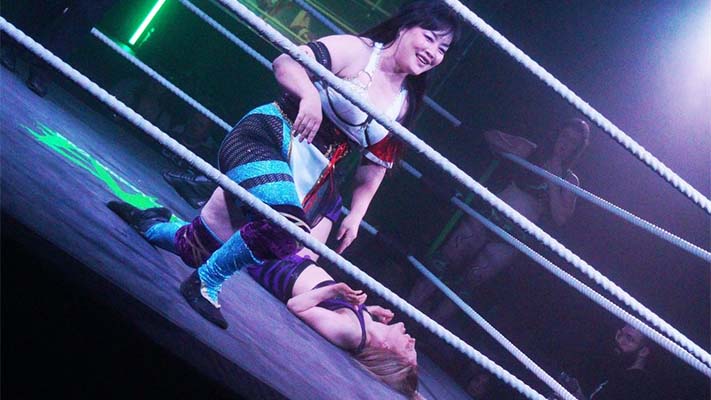 Below are complete results from the event:
EVE Title:

Miyu Yamashita (c) defeated Emersyn Jayne

Debbie Keitel & Royal Aces (Charlie Morgan & Jetta) defeated Orange Panna Cotta (Chie Koishikawa & Sayaka) & Session Moth Martina

Masahiro Takanashi & Mei Suruga defeated Kanji & Kid Lykos

EVE Tag Team Title:

Chantal Jordan & Nina Samuels (c) defeated Emi Sakura & Safire Reed
You can watch more from Pro Wrestling EVE by clicking here. You can watch more from Choco Pro by clicking here.
Stay tuned to PWMania.com for more.