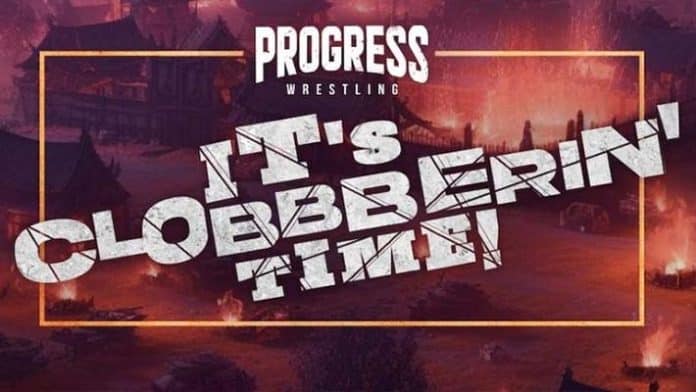 As part of the big weekend of wrestling around AEW All In London, PROGRESS Wrestling put on their latest chapter at the Electric Ballroom, Camden. A solid crowd saw a solid show, setting up a lot as the promotion is set to put on three shows around the country in September.
PWMania.com's Lee Tarrier was on hand to watch the show. Below are his top takeaways:
TRIVET IS READY FOR LYKOS
Spike Trivet celebrated entering a full year as PROGRESS Men's World Champion by defeating Lykos II, a month before he defends his title against SSS16 winner, Kid Lykos, at Chapter 157, Hungry Like The Wolf.
Trivet, Bullit and Smoking Aces are on fire and personally, I cannot see Trivet losing on Sep 24th. This win against Lykos' best mate and protege showed how strong he is.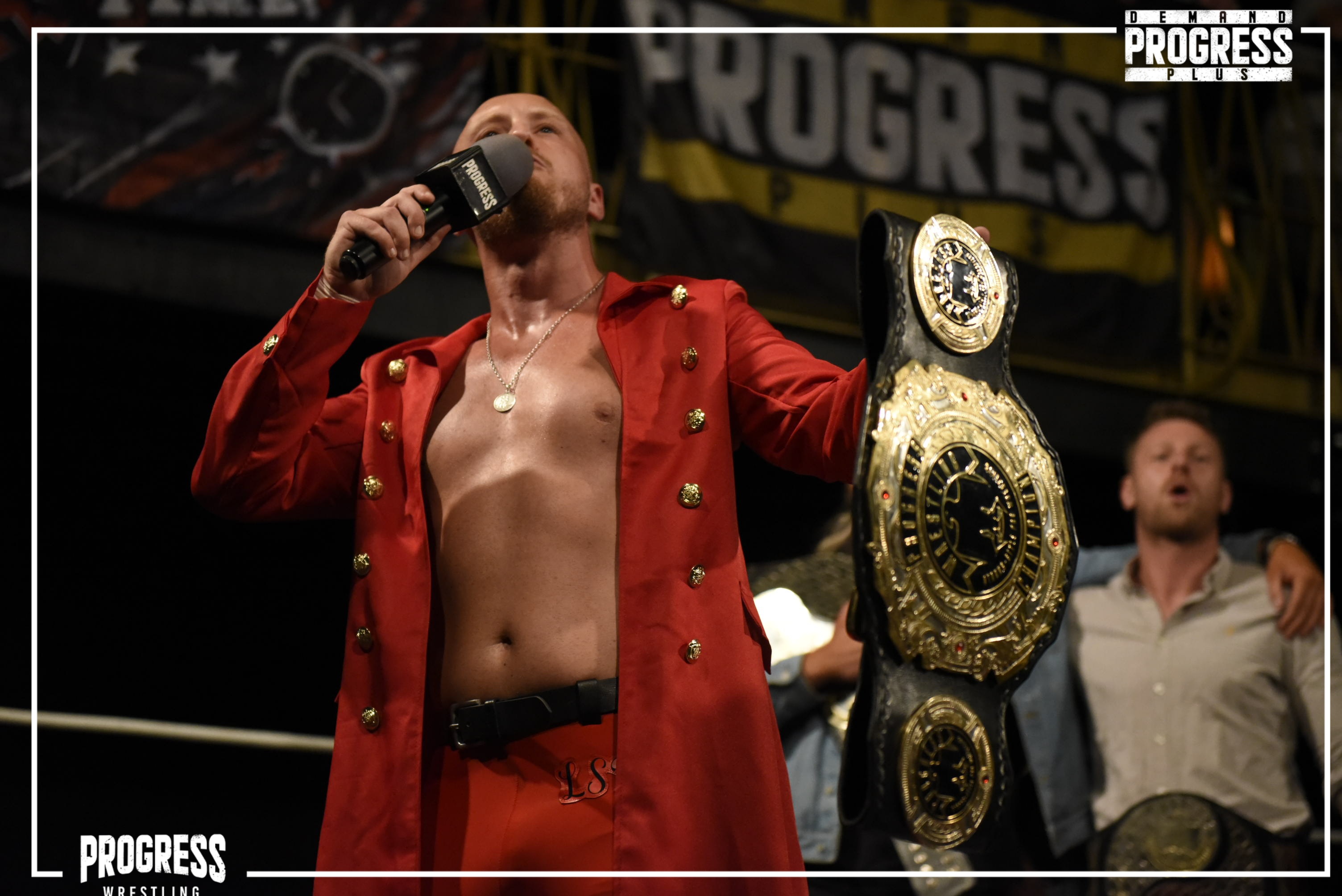 ROBBO & MALIK. FUTURE TAG CHAMPS?
After a top win over Nathan Cruz, Paul Robinson was approached by Malik who says he wants to be a tag team with the guy who brought him into PROGRESS. Proteus Paul wants his title back, but it seems like teaming up with Malik will be first on his agenda. It seems like something smells fishy about that. Will Malik sabotage Paul's singles run, and somehow get the Proteus title for himself? Only time will tell.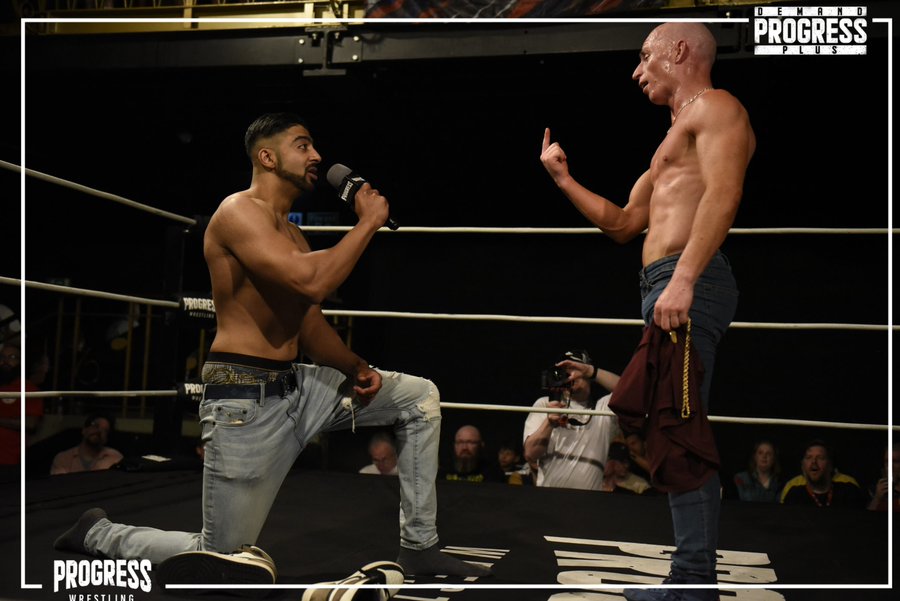 DRAKE JOINS TEAM LANA
Rob Drake, partner of Lana Austin, arrived to take out Alexxis Falcon after the winner of the Clock Strikes Midnight match approached Austin for a future title match. Lana was feeling great after defeating Raven Creed, that was until Falcon arrived and stated that she deserved a shot. However, it seems like Lana always has an ace up her sleeve and that was in the for of Drake who hurt Falcon. What can we expect next?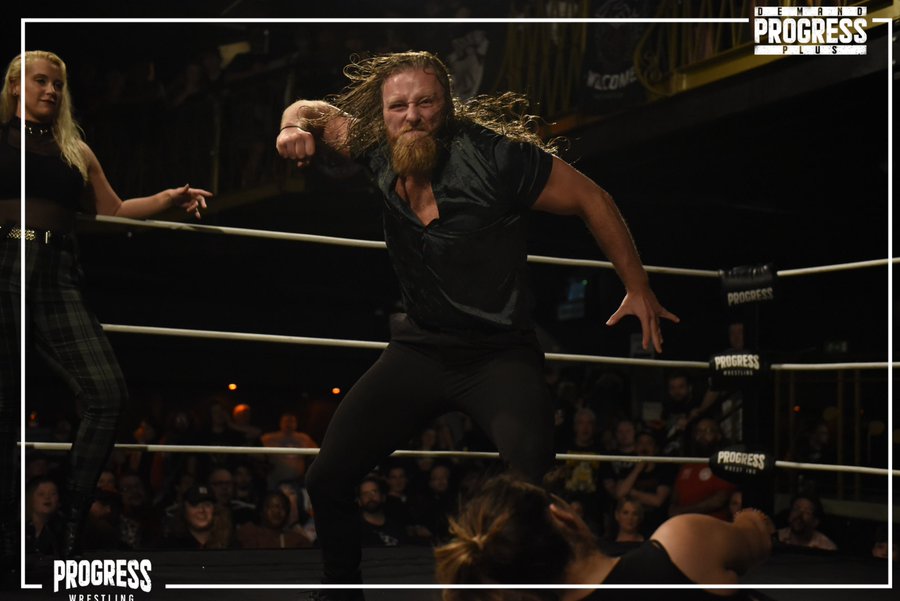 Below are complete results from Chapter 154:
Spike Trivet defeated Kid Lykos II

Bullit vs. Kid Lykos – No Contest

Team Miller (Charles Crowley, Gene Munny & Simon Miller) defeated Team Tate (KC Navarro, Mike Bird & Tate Mayfairs)

PROGRESS Women's Title:

Lana Austin (w/LA Taylor) (c) defeated Raven Creed

Kanji defeated Lizzy Evo

Nathan Cruz defeated Paul Robinson

AAA Latin American Title:

QT Marshall (c) defeated Chuck Mambo

Leon Slater defeated Mark Haskins
Tickets for PROGRESS Wrestling's upcoming shows are available by clicking here.