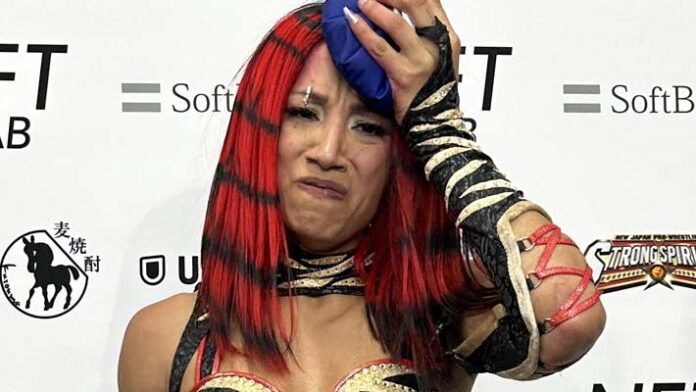 Fightful Select is reporting that those within All Elite Wrestling are claiming that Mercedes Mone will not be the talent signing that AEW is announcing at Full Gear 2023 this Saturday on pay-per-view.
The report states that the talent within the company have been talking among themselves about who it might be, and while Mone does reportedly plan to work with AEW in some capacity in the future, with talks dating back to August about the inevitable move, she is not expected to be the talent AEW is referring to for this particular announcement.
Mone has not been seen on television since her cameo appearance at AEW ALL IN 2023 at Wembley Stadium in London, England, and apparently that has been done by design.
It's also worth noting that AEW went out of their way to disguise the fact that Mone was still in a walking boot at that particular time. There were hopes that she would turn up at AEW Wrestle Dream due to her connections with NJPW, however the show came and went and obviously that did not happen.
We will keep you posted as updates continue to surface regarding Mercedes Mone's future in AEW.