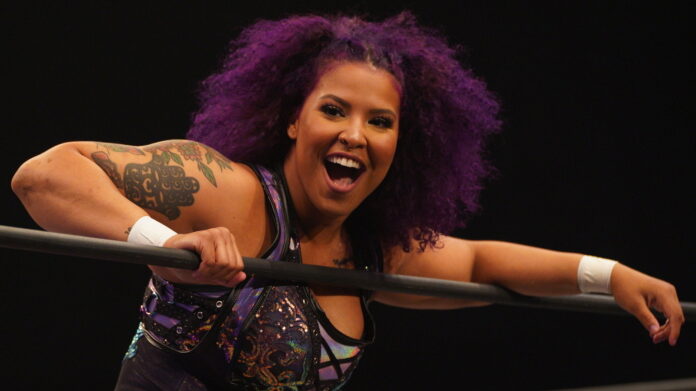 Willow Nightingale recently took part in a Starrcast VI media scrum this week to promote the annual convention.
During the scrum, the AEW women's star spoke about her memorable showdown against Athena for the ROH Women's Championship at ROH Death Before Dishonor earlier this year.
"I mean, I think every time you are put into a big match like that, you hope that it will be something special," she said. "And the two times before that, that Athena and I had wrestled had really been matches I was proud of. Whether I came out the victor or not, I was definitely proud of the matches I had with her. So going in, you imagine that there's going to be something special. But for me, having it be in Trenton, New Jersey, which is like, I'm from Long Island, so that's the tri-state. That's where I was grinding and cutting my teeth on the indies."
Also during the scrum, the former NJPW STRONG Women's Champion spoke about how the match with "The Fallen Goddess" turned out to be more special than she could have ever imagined.
"So having the crowd behind me like that, having my parents there, just the energy in the building, all of it together, being the first main event for a Ring of Honor pay-per-view that was by two women, it was more special than I could have imagined," she said. "And that is really saying something, considering the fact that I didn't even walk away with the championship at the end of that night. I was hurting. I was tired. I desperately needed to take a nap after, maybe an ice bath too. But I still had a smile on my face, because even though I lost, I really knew that I laid out all that I could and did my best."
Check out the complete Willow Nightingale media scrum for Starrcast VI via the YouTube player embedded below. H/T to WrestlingHeadlines.com for transcribing the above quotes.