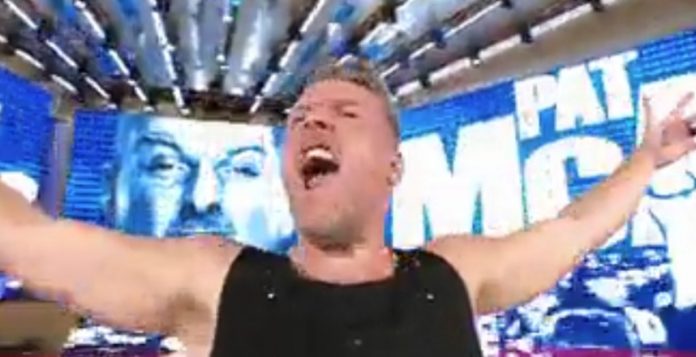 When it comes to celebrities in pro wrestling, some are just different than others.
They stand out among the pack.
If you ask Adam Cole, bay-bay, he will tell you that his former rival, Pat McAfee, is one of the special celebrities who have dabbled in the pro wrestling world.
During a recent interview with Inside The Ropes, one-half of the "Better Than You Bay-Bay" duo currently holding the ROH World Tag-Team Championships offered high praise for McAfee.
"Pat, from watching years of pro wrestling, just understood certain nuances that sometimes takes a really, really long time to understand if you're someone who has not watched pro wrestling," said Cole. "I think between his athletic background, his gift of gab, and his love and appreciation in years and years and years of watching it … Truth be told, I knew he was gonna do really well. I knew that going in, but I was so happy to see that he exceeded everyone's expectations because I think at this point he's proven that he's darn good, especially for his experience level.
Cole continued, "I think you see this with a lot of celebrity matches, celebrities who come from the outside and want to work a match in pro wrestling, the ones who have watched it their whole life and really, really love it, my god, you can tell a difference."
Check out more from the Inside The Ropes interview with Adam Cole via the YouTube player embedded below. H/T to WrestlingInc.com for transcribing the above quotes.