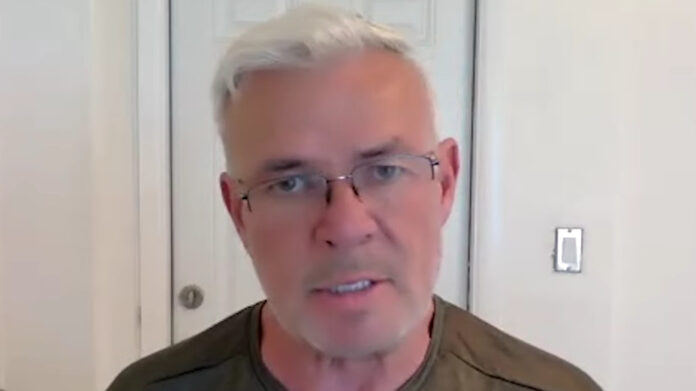 Eric Bischoff knows what it's like to compete, and win, against WWE for 83 weeks at a time.
Well, he did it once.
Anyways, on this week's episode of the "83 Weeks" podcast, the former WCW Executive Vice President was asked who he would select from the current pro wrestling industry to build a new upstart promotion around?
"Cody [Rhodes]," Bischoff quickly responded. "And I say that and not because I like Cody personally, which I do not because. I have nothing but the ultimate respect for Cody's dad, Dusty, which I do. Dusty's wife, Michelle, is very friendly with her. It's not any of that."
Bischoff continued, "But if you take it. Just look at what Cody represents. See what he's doing in public. He is handling being the face of that company because he's not really technically yet, but he might as well be. Cody is. 100% on top of his game at every element of the industry that matters the most. And if I had to put all of my eggs in one basket. I'd have a basket of Cody Rhodes eggs. That's it. That sounded weird. But, you know, move."
Check out the complete episode of the 83 Weeks podcast featuring Eric Bischoff at Apple.com. H/T to WrestlingHeadlines.com for transcribing the above quotes.