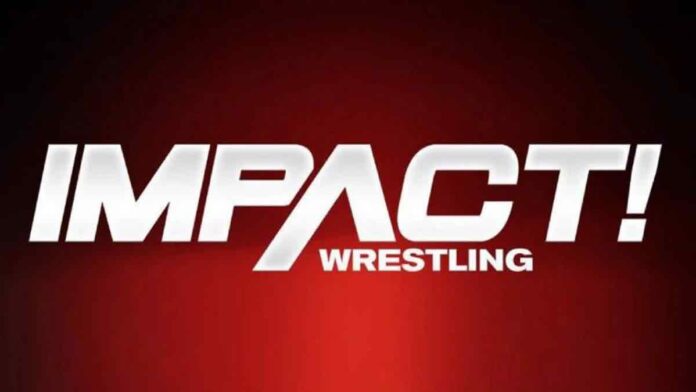 Impact Wrestling is back with a stacked show! We will see Chris Bey vs. Zachary Wentz and Moose & Brian Myers vs. Sami Callihan & Rich Swann. Plus, Deonna Purrazzo puts her Knockouts World Championship on the line against Jody Threat and so much more. Continue below for the results.
Zachary Wentz vs. Chris Bey
RESULTS: Zachary Wentz defeats Chris Bey via pinfall with a headlock DDT.
Video Package:
Dango vs. Heath from BTI with Santino on commentary. Dango made some comments about Santino's daughter. Which then prompted the DOA to leave commentary and Dango punched him. We go to backstage where Trey and Wentz confront Santino and D'Amore. Santino never said he would allow them in the Slammiversary tag team title match, especially after they cheated. Trey says he'll regret that.
Mike Bailey vs. Kevin Knight
RESULTS: Mike Bailey defeats Kevin Knight via pinfall with the Ultimo Weapon on Kevin Knight.
Joe Hendry & Yuya Uemura vs. Kenny King & Sheldon Jean
RESULTS: Joe Hendry & Yuya Uemura defeats Kenny King & Sheldon Jean via pinfall with a Standing Ovation on Kenny King.
A Lio Rush vignette:
He sends a warning to Chris Sabin ahead of their match at Slammiversary this Saturday.
Gia Miller interviews Chris Sabin:
He says, Lio is one of the most talented wrestlers he's every seen. He now realizes, though, why no locker room wants him because he's cocky and arrogant. Sabin promises to humble Rush on Saturday.
Moose & Brian Myers vs. Sami Callihan & Rich Swann
RESULTS: Moose & Brian Myers defeats Sami Callihan & Rich Swann via pinfall with a Spear to Sami after Moose low blowed Sami.
A Subculture vignette:
They promise to win the tag titles on Saturday.
Alan Angels says he's more than just a guy. He's a celestial and plans to make his mark in Ultimate X at Slammiversary.
Deonna Purrazzo Promo:
She reminds everyone that she is a 3-time champ who is issuing an open challenge. Jody Threat comes out to challenge Deonna.
Knockouts World Championship: Deonna Purrazzo (c) vs. Jody Threat
RESULTS: Deonna Purrazzo defeats Jody Threat via submission with the Venus de Milo.
After the match, Jody Threat and Deonna raise hands! Out comes Gisele, Savannah, and Jai to attack both of them. The Death Dollz run down to make the save, but then The Coven run in and join the mayhem. Kelly and Masha make their way down, but they get beat up. Trinity runs out and takes out woman by woman as referees and security follow.
It all comes down to Deonna and Trinity as they bump backs. Both women stare at the Knockouts title on the mat. They both pick the title up and Deonna shoves first. The women trade punches until refs break them up. Deonna retreats up the ramp as the crowd chants "let them fight."
Very good show! This Saturday is Slammiversary don't forget to tune in. Stay with pwmania for more wrestling results, news and more!