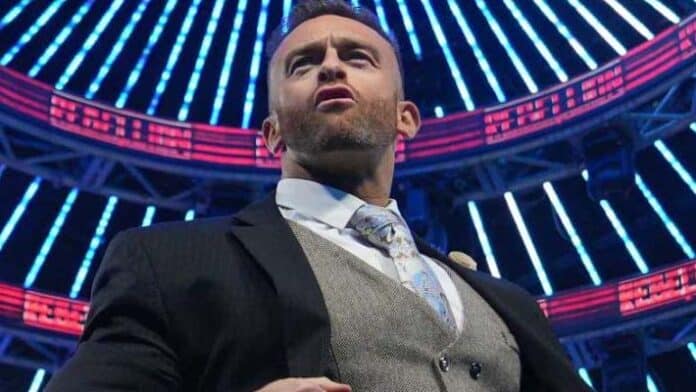 WWE Hall of Famer Jeff Jarrett, who is also All Elite Wrestling's Director of Business Development, took to an episode of his "My World with Jeff Jarrett" podcast, where he talked about a number of topics including Nick Aldis leaving IMPACT Wrestling in 2017 and signing with the NWA.
Jarrett said, "I wish I could recall. I may ask Nick next time because, as you said, there's no doubt I was on the Nick Aldis train way before this. And as far as Global Force, all that, I know the contracts. I don't remember what the exact situation was, but look, I was a part of my demons. I probably wasn't the best friend or business person to not just Nick to a lot of folks, but as far as that actual statement that he put out, I don't recall that. But he's right on the contracts that a guy that he obviously and I don't know where Billy sits in all this. I don't know the alternative, but we were trying to put it together. And look, Nick's not cheap, and he shouldn't be. His day rate might not have worked for us as well, but a deal was not to be done, and he wanted to do his own thing. That's my best recollection. That's why I'm wondering where the NWA is and how soon it was that he signed with those guys."
Jarrett also talked about Davey Richards asking to be released from IMPACT Wrestling in 2017.
"We were doing turnover, and it was nothing against him. But also, I think his deal, I think he wanted out. Not just because he wasn't getting used to it, he was ready to go. What was he doing? But anyway, it was the simplicity of things. I mean, Davey, Eddie. Because they came back just trying to think of the different Tyrus Hardy's. There was a pretty big group that was a part of the turnover, and there were X amount of spots, and I got it. The guys that were making X amount of dollars in 16 didn't fit the math. It's kind of why it's not the reason, but it's one of the reasons. Look, the talent budget they were spending more than they were making under the current regime. Things had to be reshuffled. Or why did Anthem even buy it to begin with? It was a reshuffling of the deck. And that's never fun in this business, ever."
You can check out the complete podcast in the video below.