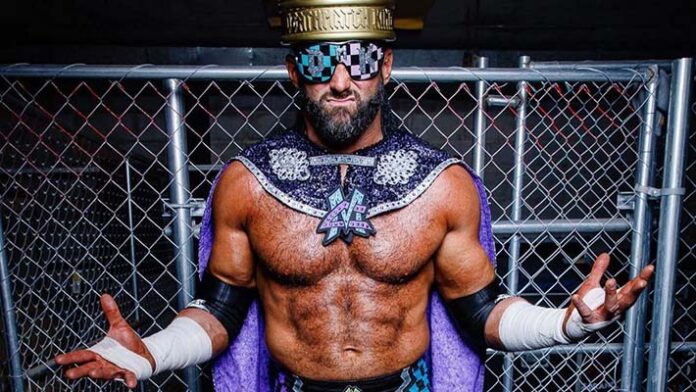 Matt Cardona posted a video of himself walking in the rain after the GCW Crushed Up event on September 10th.
Cardona, who has previously hinted at a WWE return, joked about needing "to go back to WWE" and told Vince McMahon to call him.
He said, "People want to know what it's like to be The Deathmatch King, The Indy God. I don't know if you can tell, it's fucking raining. Just finished the show, GCW in Brooklyn, I'm walking to my car that I'm hoping has not been towed in the rain. I wish you could see this. It is. It's raining. Unbelievable. I need to go back to New York. I need to go back to WWE. Vince, call me, pal."
Cardona's wife Chelsea Green is one half of the WWE women's tag team champions.
You can check out the clip below:
Enough of this Indy BS. I need to go back to New York… pic.twitter.com/0lKFWrvWwd

— Matt Cardona (@TheMattCardona) September 11, 2023